Lecrae to Co-Host 45th Annual Dove Awards With MercyMe's Bart Millard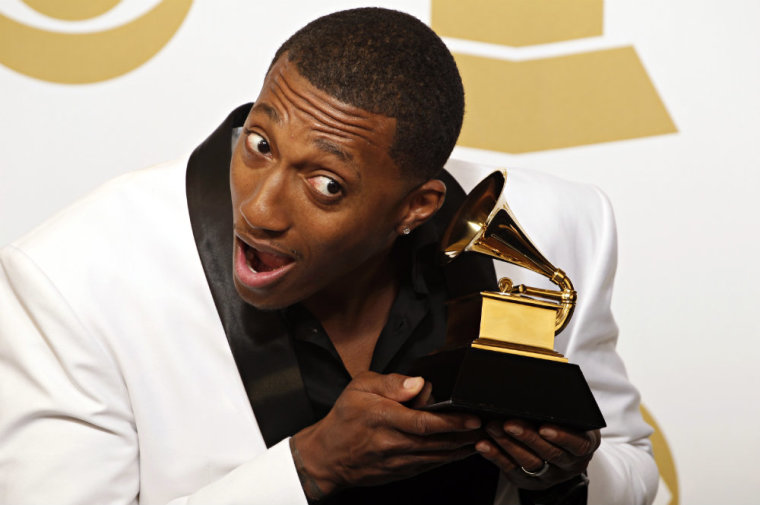 Lecrae will co-host the 45th Annual Dove Awards show alongside MercyMe's Bart Millard.
The Dove Award winning artists recently commented on their involvement in the upcoming show which will take place on Oct. 7 at Allen Arena on the campus of Lipscomb University in Nashville, Tennessee, and will air on Trinity Broadcasting Network.
"I can't wait to be a part of what I believe will be a historic evening," said Lecrae. "Co-hosting with a great friend and talented artist makes it even better. Be careful though, who knows what will happen when Bart and I get together."
Millard also expressed his excitement over the event.
"I'm so excited to be part of this year's Dove Awards. The Doves are unique because they bring all styles of Gospel music together. Lecrae and I are just a small example of how different and yet unified we are, I will be freestylin' my fresh rhymes while Lecrae sings the chorus to 'I Can Only Imagine' over and over."
This year's Dove Awards will also feature nominees and performers such as Natalie Grant, Hezekiah Walker, Matthew West and Erica Campbell. Announced presenters include Capital Kings, Olympic Gold Medalist Scott Hamilton, author Karen Kingsbury and Bill Gaither.
Lecrae won the Grammy for Best Gospel album in 2013 for "Gravity." He also made headlines when he beat out Nicki Minaj for the number one spot on iTunes with his song "All I Need Is You" earlier this month. His new album "Anomaly" will be released on Sept. 9 and also features the song "Nuthin."
Millard's band MercyMe has won 8 Dove Awards along with two American Music Awards and one ASCAP Award. They also recorded songs for Mel Gibson's "The Passion of the Christ."