Let Jesus Restore Your Battered Faith, Author Tells Caregivers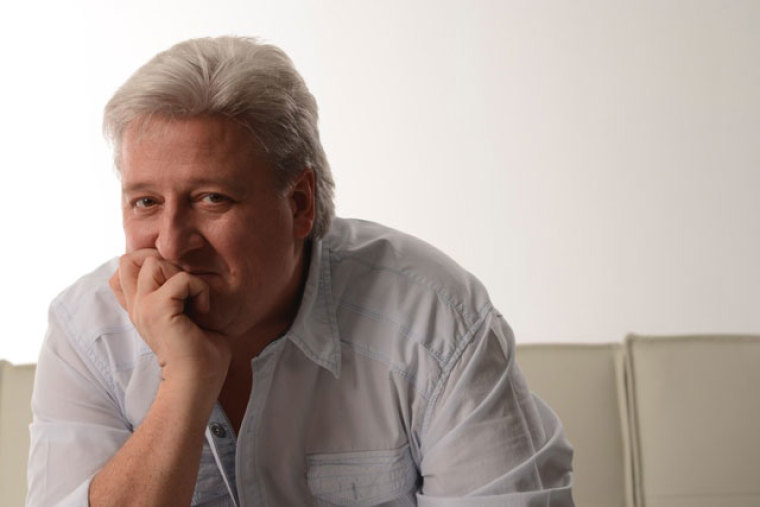 Hope for the Caregiver author Peter Rosenberger wants caregivers to know that Jesus alone can help them fly through the F.O.G. – fear, obligation, and guilt – of caring for chronically sick, impaired or disabled family members.
Rosenberger, a radio show host and AARP columnist, has cared for his wife of 30 years Gracie through 78 surgeries and the amputation of both of her legs. While he has become a source of hope for many through his ministries Caregivers with Hope and Standing with Hope, Rosenberger told The Christian Post his biggest challenge has been maintaining his faith.
4 photos
(Courtesy of Peter Rosenberger)
"What I've struggled with and what I think the vast majority of caregivers struggle with … is what I like to call the F.O.G., the fear and the obligation and the guilt that comes with living with someone who suffers because you get so many different dynamics and your faith becomes just hammered," described Rosenberger.
The sense of obligation that often accompanies looking after the sick and wounded can be especially destructive, he explained.
"That obligation that we have – well she's my wife, I'm obligated to do this; well this is our disabled child that we brought into the world, we're obligated to do this; or these are my parents, I'm obligated – obligation is a petri dish for resentment. It's only a matter of time before you begin resenting or even hating the person that you're caring for if you continue down that path of obligation," shared Rosenberger.
His soon-to-be released book is meant to encourage the estimated 65 million caregivers nationwide who may also be experiencing a crisis of faith.
The first step toward hope, Rosenberger offered, is to lean on God and not themselves or even the people in their care, as a source of comfort and strength.
Using flying a plane as an analogy, Rosenberger said that caregivers must not trust their own line of sight when attending to others.
The author explained, "Remember when JFK Jr. had that wreck when he was flying his wife and his sister-in-law and he flew into the ocean? He wasn't instrument rated. He was flying by line of sight, and he thought he could see the lines under the lights of Martha's Vineyard. But [he didn't know] you get disoriented up there at night. You could be flying straight into the water at [a sloping angle] and not know it and that's what happens with caregivers. We get so disoriented as we deal with this and we've got to be able to lean not on our own understanding."
Caregivers must understand that they cannot handle the weight of tending to the chronically ill all by themselves nor does God expect them to do so.
"You have to realize that your source of love, your source of energy for all this has to come from someone other than yourself and that person [you are caring for] and the only other person to go to is Christ," he said.
Christ, he explained, understands what it is like to be a caregiver because His bride is a wounded and hurting church, Rosenberger further stated. "He does not expect me to do this all by myself. He doesn't just throw me to the wolves; He is sustaining me through this and I lean on Him."
Continuing with the plane analogy, Rosenberger said caregivers must also learn to put their oxygen masks on first before helping others.
He reasoned flight attendants instruct passengers to do this because they know "It's mighty hard to care for someone when you're gasping for air." Similarly, he warned, "This is the problem we caregivers deal with: we recklessly hurl ourselves into taking care of somebody not realizing we're actually jeopardizing them if we're not in a healthy place."
Rosenberger encouraged caregivers to get one flu shot a year, schedule two doctor visits a year, and do something physical for 30 minutes a day. He also recommended monthly visits with a mental health counselor and support groups.
Hope for the Caregiver: Encouraging Words to Strengthen Your Spirit will be available in bookstores nationwide Sept. 16.