LifeWay No Longer Selling Jen Hatmaker Books After She Affirmed Gay Marriage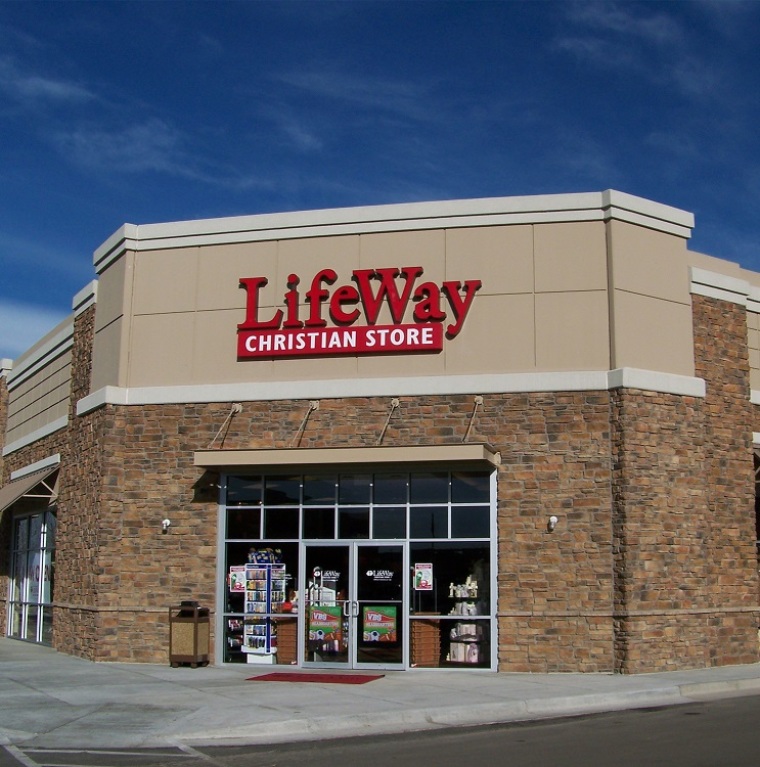 LifeWay Christian Resources has announced that it is no longer selling books and materials written by Christian author and reality TV star Jen Hatmaker after she opened up about how she believes that gay marriage is an appropriate civil right.
On Tuesday, Hatmaker was featured in a question-and-answer-style interview published by the Religion News Service's Jonathan Merritt. In the interview, Hatmaker was asked if she supports gay marriage.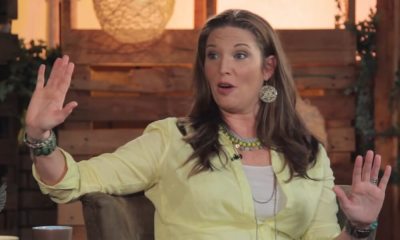 In response, Hatmaker stated:
"From a civil rights and civil liberties side and from just a human being side, any two adults have the right to choose who they want to love. And they should be afforded the same legal protections as any of us. I would never wish anything less for my gay friends."
She continued by contending that now that same-sex marriage is legal nationwide, there are plenty of gay couples who "need marriage support and parenting help and Christian community."
"Not only are these our neighbors and friends, but they are brothers and sisters in Christ. They are adopted into the same family as the rest of us, and the church hasn't treated the LGBT community like family," Hatmaker further stated. "We have to do better."
Additionally, she stated that she does agree that LGBT relationships can be holy.
On Thursday, LifeWay, which is associated with the Southern Baptist Convention and is one of the world's largest providers of Christian books and resources, released a statement announcing that the organization, which includes the many LifeWay Christian Stores across the country, has discontinued the sale of materials that feature Hatmaker.
"In a recent interview, [Hatmaker] voiced significant changes in her theology of human sexuality and the meaning and definition of marriage — changes which contradict LifeWay's doctrinal guidelines," LifeWay spokesman Marty King told Baptist Press. "As a result, LifeWay has discontinued selling her resources."
In the past, LifeWay, through its publishing arm B&H Publishing, has published several materials featuring Hatmaker, including her 2012 book 7: An Experimental Mutiny Against Excess.
While Hatmaker has not yet commented on LifeWay's decision to discontinue her books or any of the many criticisms from conservative Christian commentators, Merritt took to Twitter to offer his take on the backlash Hatmaker is receiving for her left-leaning views on marriage.
"If you wonder why organized Christianity is withering in the West, see the nasty criticism of @JenHatmaker," Merritt tweeted on Thursday. "God, help us live 1 Cor 13:1."
Last year, LifeWay was accused of having a blacklist of about 120 Christians authors whose books are not sold in LifeWay Christian Stores. Although LifeWay doesn't sell books by prominent Christian authors like Joel Osteen, Mark Driscoll and Joyce Meyer, King told the Christian Post that the organization has never released any kind of blacklist.
"Similar to most retailers, LifeWay decides — based on a variety of factors — which resources to carry from the tens of thousands available to us," King stated at the time. "Therefore, we do not comment on individual resource selections."
LifeWay is not the only Christian publishing company that has made news in recent weeks regarding positions on authors who promote same-sex marriage. After InterVarsity Christian Fellowship announced that it will dismiss employees who support gay marriage, the publisher at Intervarsity Press, Jeff Crosby, announced earlier this month that that IVP authors will not be held "to the [IVCF] theological summary of human sexuality."
Crosby issued his statement to the Religion News Service in response to a petition launched by 50 IVP authors who called on the ministry to repeal its new employment policy.
"We recognize that we have authors in our trade and academic lines, writing about subjects other than human sexuality, whose views on that topic vary across a spectrum," Crosby said. "I have also communicated to those who added their names to that petition that their inclusion would not impact our desire as a publishing house to work with them on future projects. On both counts, I heard gratitude for that clarity and response."