LA County tells social workers there is 'no right or wrong age to ask a child about their sexual orientation'
Child services spokesperson: 'No specific age' requirement for 'conversations' with children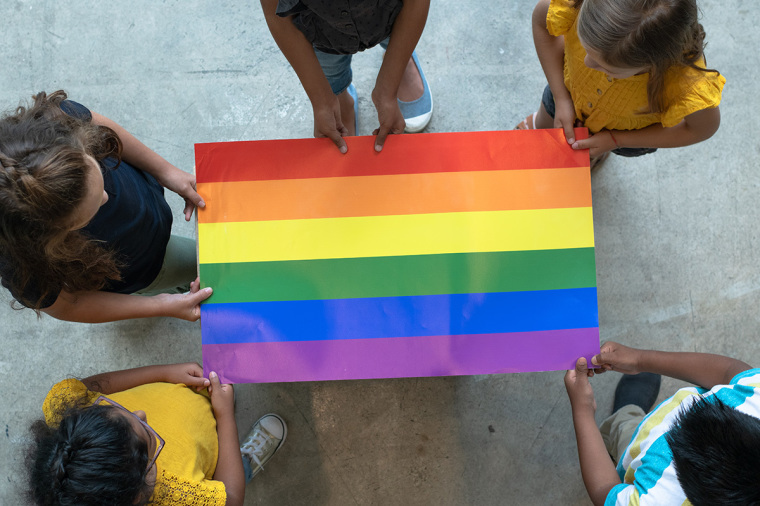 Social workers in Los Angeles County are required to ask children reportedly as young as 10 years old about their "sexual orientation" and "gender identity."
A spokesperson for the county Department of Children and Family Services (DCFS) confirmed the policy, which requires social workers to engage in "conversations about sexual orientation, gender identity and expression" without adherence to any specific age limit.
In a statement to The Christian Post, DCFS said the practice — which "does not include a specific age as a parameter" — is "designed to promote the overall mental health and well-being of [LGBT] youth.  
"We recognize that these dialogues are critical steps toward providing every child, inclusive of sexual orientation and gender, the opportunity to thrive in a supportive and caring environment," the statement added.
According to its website, DCFS policy states there is "no right or wrong age to ask a child [or non-minor dependent] about their sexual orientation and gender identity and expression.
This policy also states that a child's "sexual orientation is confidential and is not to be disclosed in any court reports unless the child ... has given permission to share the information."
"Regardless of a parent's wishes for disclosure it is the child's right to choose whether or not to disclose their sexual orientation," the document states.
This policy was highlighted in a viral video shared by Canadian Chris Elston, who goes by the name "Billboard Chris" on X, which shows a woman, who would only identify herself as an employee at a child protective services agency, saying that the agency's social workers are told to ask "all children over the age of 10 that come from abusive and neglected homes … their gender identity, their gender expression and their sexual orientation."
A California woman with a senior role at L.A. County's Child Protective Services tells us that every child 10+ gets asked for their sexual orientation, gender identity, and gender expression.

These are children coming from terrible homes and all sorts of abuse.

In their FIRST… pic.twitter.com/GJElO6Pee9

— Billboard Chris ???????????????? (@BillboardChris) October 19, 2023
While she would not provide any additional details about her role beyond that she was "up there" in the agency's ranks, the woman said as part of a procedural requirement, whenever a child of at least 10 years of age comes into contact with the agency, the social worker is required to ask "what their gender identity and gender expression and their sexual orientation is."
The line of questioning is mandatory for children "even if they're home with their parents," she added.
Describing herself as an "old school Democrat but not anymore," the unidentified woman would not speculate on the results of such conversations — which apparently include the use of a "cute little unicorn" — because her role does not require her to be "in the field." 
Still, she said, "I don't think we should be having conversations about gender and sex with children."
Agreeing with interviewer and YouTuber James Klüg about his view that such a policy appears to presume gender ideology as fact and not a belief system, the woman added, "[They] can't vote, can't buy cigarettes, can't drink, but yet you can designate your gender identity?"
The Christian Post was unable to confirm the identity of the woman featured in the video or her claim to be employed by a local child protective services agency.
While it was unclear whether the woman is employed by Los Angeles County or DCFS,  such allegations would not be without precedent: DCFS has faced a number of scandals in recent years, perhaps most infamously the cases of Gabriel Fernandez and Anthony Avalos, two boys who both had open cases at DCFS and later died after multiple reports of abuse.
The DCFS website has a dedicated page for LGBT-identified "youth" which states the agency's commitment to "providing a safe and affirming environment that uplifts your sexual orientation, gender-identify and expression (SOGIE) so that you can thrive."
A document on the DCFS site also says LGBT-identified kids "have the right to be free of harassment and discrimination based on their actual or perceived SOGIE." The agency also says these children "shall not be exposed to attempts to change their SOGIE and cannot be forced to hide their SOGIE in order to get support, receive services, be placed, etc."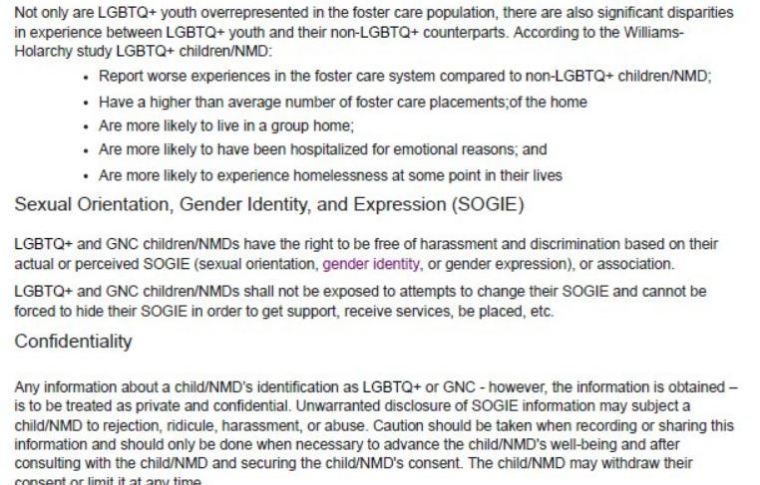 A digital flyer on the DCFS website also offers "five things to know if you think your child" is LGBT-identified," and includes the statement, "Being [LGBT-identified] is not a phase, choice or illness. It is simply a natural variation of the human condition, like being left-handed."
The flyer also links out to the LA County LGBT Child Abuse Prevention Council, which claims to work toward "promoting the safety and well-being of [LGBT-identified] youth and children in Los Angeles County."
Last month, the Biden administration proposed a new rule that would require foster care agencies to place LGBT-identified children with families that will affirm their gender identity and sexual orientation.
The U.S. Department of Health and Human Services' Administration for Children and Families unveiled on Thursday a proposed rule on LGBT children in the foster care system.
According to the proposal, "agencies must ensure that a safe and appropriate placement is available for and provided to any child in foster care who identifies as LGBTQI+ and requests such a placement."