Low-Information Journalists Pile on Conservative Prosecutor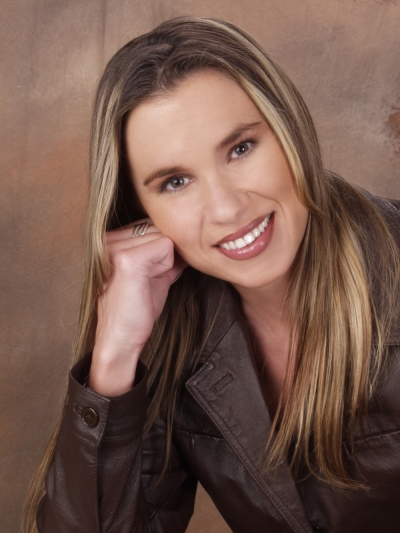 There are plenty of abuses by prosecutors in the justice system, and I've written about many of them. Many of these political witch hunts come from the Department of Justice, which has become more politicized than ever under the Obama administration. Former Congressman Rick Renzi (R-Ariz.) is now sitting in prison due to a politically motivated DOJ prosecutor with close ties to Janet Napolitano.
With the public's heightened awareness of politically motivated prosecutors, the left has ironically figured out how to use state bar prosecutors to target conservative prosecutors. They are having some success because attorneys are terrified of speaking out against state bars, which can retaliate by disciplining them and destroying their careers. Naturally, conservatives in the law tend to be attracted to the law and order career of prosecution.
State bars have a massive amount of power. This is due to the way most of them are structured; they have all the regulatory powers of a government agency, yet are not subject to open meeting laws and public record requests because they're ostensibly private. They're essentially granted a monopoly over the legal profession, and don't need to perform very well since they have no competition and everything is secret. This becomes a problem when conducting disciplinary trials; between the cozy relationship that exists among left-leaning bar prosecutors and bar disciplinary judges, and the lack of a jury trial, many attorneys can't get a fair trial — the old judge, jury and executioner adage. When the left wants to politically target an attorney, but has a weak case that would never stand in a regular court of law, state bars and their accommodating disciplinary judges are useful tools.
Last June, I wrote about a conservative district attorney in Texas who was unfairly disbarred, Charles Sebesta. The death penalty was becoming unpopular in Texas, and Sebesta had obtained a murder conviction of a black man, Anthony Graves, who was sent to death row. The defense claimed that Sebesta had withheld evidence, and the Texas State Bar disbarred him. It didn't matter that the evidence appeared pretty overwhelming that Graves was guilty; witnesses testified that they heard Graves discussing the crimes in jail with a co-defendant. Nor did the evidence appear to show that Sebesta had even withheld evidence.
Sebesta appealed the disbarment, and when the disciplinary board of the Texas State Bar denied his appeal earlier this month, low-information writers piled on. Articles popped up with titles like, "The racist prosecutors who run U.S. courts," "Sebesta's statement on Graves' exoneration is pathetic," "Charles Sebesta's new hobby: conspiracy theories" and "Prosecutors Are Almost Never Disciplined For Misconduct." Sebesta's side of the story, which is all laid out on his website, was ignored.
Fortunately, conservatives are starting to make some inroads into dismantling the death grip that state bars have over attorneys. Eighteen states do not have a mandatory bar. In 2013, Nebraska successfully removed attorney regulation and discipline functions from the state bar association's oversight and put it under the state supreme court. The court "stripped the mandatory obligation of the organization to its bare bones, leaving the bar to seek voluntary dues for 'nongermane' activities and programs." Legislation passed in the Arizona House last week that is now headed to the Senate, which would begin dismantling Arizona's mandatory state bar. It has a history of targeting conservative attorneys, and Arizona is a right-to-work state, so it makes no sense that attorneys are required to be part of what is essentially a union. The Goldwater Institute is currently litigating a lawsuit representing an attorney challenging the mandatory nature of North Dakota's bar, on the grounds it uses members' dues for political purposes. An attorney in Washington state filed a lawsuit last year challenging that state's mandatory bar.
There is some justice already. One of the defense attorneys who represented Graves, Robert Bennett, has now been disbarred himself. A judge found that "Bennett kept money he should have returned from a 2011 retainer of $50,000 then strung out litigation for years by repeatedly trying to appeal the final judgment." Bar prosecutors only asked for a two-year suspension, but the judge thought his misconduct was so egregious that she disbarred him. Bennett helped Graves file a grievance against Sebesta pro bono.
Graves received $1.4 million in compensation from the state of Texas over the prosecution and incarceration. But where is the sympathy for the six black victims who lost their lives? Some of their relatives were outraged that Graves was set free. Apparently, they were inconveniently in the way of the spin to get rid of the death penalty, just like Sebesta.