Man Claims He Is God, That He Killed the Devil After Beating 70-Year-Old Man to Death in Colorado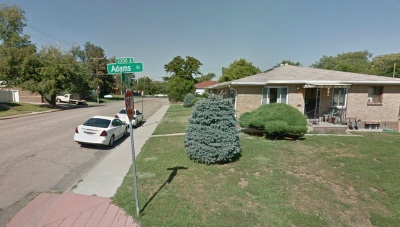 A Colorado man, accused of beating a 70-year-old man to death, told his mother that he was God and that he had "killed the devil," after the alleged incident.
Zachery Joseph Cooper, 25, was arrested on October 15 and is believed to have beaten Tony Morales to death with a baseball bat, according to The Denver Post.
Cooper, who had recently been discharged from the military and suffers from mental illness, had been living at home with his mother, Janet Segura, and Morales, for whom she cared.
Segura told police that she came back from a two hour trip to the grocery store to find Cooper naked and "making comments about ... being in heaven and referring to himself as God."
Segura called 911 and after dispatchers arrived, they noticed that Morales' throat had also been slit, according to Cooper's arrest affidavit.
Neighbors told The Denver Post that they saw Cooper outside and naked roughly an hour before the police arrived. They also remembered their deceased neighbor "as a kind man who could often be found tending to his garden or working in his yard."
Cooper has been charged with first-degree murder and is currently being held in prison without bail.