Man Linked to Charlie Hebdo Killers Arrested in Bulgaria; Possible Threat to US Ahead?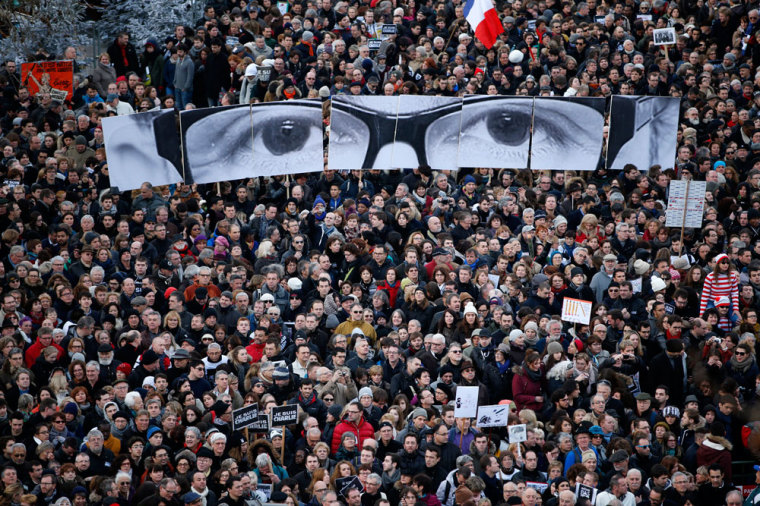 A man believed to be linked to the Charlie Hebdo massacre in Paris last week has been arrested in Bulgaria, officials announced today.
Prosecutor Darina Slavova told ABC News that Fritz-Joly Joachim, 29, was arrested on Jan. 1 for allegedly trying to smuggle his 3-year-old son into Syria. Joachim is believed to be part of a terrorist criminal group and had been in communication with Cherif Kouachi, one of the Charlie Hebdo killers, before his attempt to enter Syria. He was arrested in Bulgaria for allegedly kidnapping his son, and a background check showed his association with the terrorist group.
Joachim converted to Islam 15 years ago and reportedly became radicalized just two years ago. He resides in Bobigny, a suburb of Paris and is expected to be extradited to France, where he will likely face charges in association with the massacre that saw 12 people initially murdered before the Kouachi brothers were taken down by police after a standoff.
Two other suspects, Amedy Coulibaly and his wife Hayat Boumeddiene, then murdered a police officer and eventually took several people hostage in a kosher grocery store before Coulibaly was killed by police. Five hostages were killed in the grocery store standoff.
Boumeddiene was able to escape to Turkey before the attacks took place, and she later crossed the border into Syria. It's unknown if authorities will pursue her in the country or exactly what role she may have played in the attacks in Paris.
Officials in the United States have placed new security restrictions to hopefully prevent further attacks and possible airplane bombings.
"This group, AQAP, is absolutely determined … to try to [carry] out an attack on a U.S.-bound airplane," Matt Olsen, former head of the National Counterterrorism Center and ABC News consultant said of al Qaeda's Yemen affiliate, which is the branch that the Kouachi brothers belonged to and likely received training from before carrying out their attacks.