Man Says He Woke Up From 8-Day Coma With Vivid Memory of Heaven, Talking to Jesus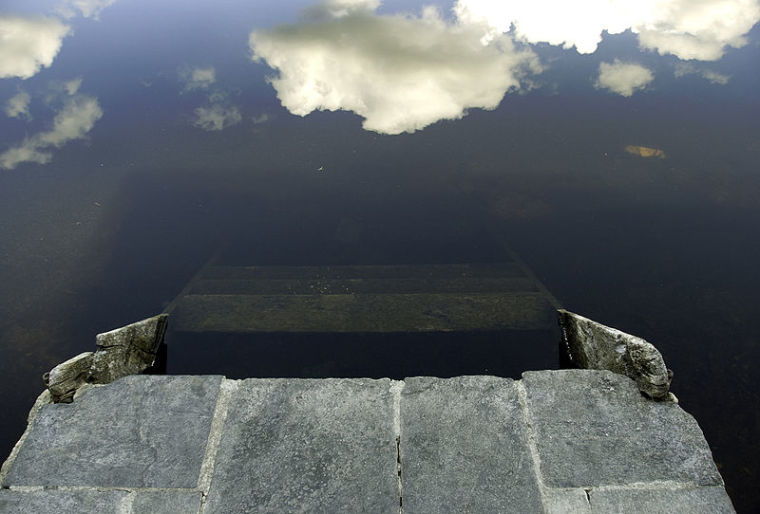 A man who was seriously injured in a car accident says that while he was in a coma for eight days he went to Heaven and now claims to have a "vivid memory" of his experience there with Jesus, God and the angels.
The Christian Post obtained Tom Dolezal's full interview with Paul Overlie of the Liberty County Times. In the piece, titled "But for the Grace of God," Dolezal, a Christian man who hails from Montana, detailed his account. 
As he was leaving a family celebration for his father's 90th birthday, Dolezal stood outside his family's home and described feeling an evil spirit come over him.
"I felt like my eyes were burning," Dolezal described. "I had a couple of family members outside with me and I couldn't look at them. I felt like someone kicked me in the heart and I felt a spiritual force that affected me and it felt like it was trying to put a wedge between me and my family."
After shaking it off, he hit the road that evening to make sure he made it back home in time for church on Sunday. Dolezal would never make it home that night, as he was driving through Wolf Creek Canyon in Helena he collided head-on with a truck pulling a horse trailer. Completely knocked unconscious with 22 broken bones, Dolezal, who says he doesn't recall anything from the accident, said that's when he found himself in Heaven.
"I had an out-of-body experience," he told Liberty County Times. "I just flew away and I flew up into Heaven and Heaven is stacked!"
Dolezal recounted seeing a lot of people in "purple robes" as he was laying on the floor. Beside him was a harp and eventually he realized they were holding a service just for him.
"Then I was standing beside Father God in the room so high I couldn't see the top. I was looking at God's face and his eyes were closed," he said. "I saw an angel lying in a way no human could. He had a very pleasant face and he seemed to be resting. Perhaps he is my Guardian Angel as he seemed tired," Dolezal added.
Suddenly, he recounted, the scenery changed and he found himself standing in a field as Jesus approached him.
"I can't say how I knew it was Jesus, I just knew. I saw myself standing before the Lord and I was perfect, I had a full head of hair and everything. It was Wonderful! I realized Jesus knew everything I was thinking," Dolezal continued.
Dolezal went on to share that Jesus, who was with God from the foundations of the Earth, then showed him some things that happened to him as a youth while on mission trip to the Philippines and China.
"I saw this part of my life while interacting with Jesus. Then I saw him with a staff and I said to him, 'you are the shepherd and I am the sheep," he added.
After seeing relatives in Heaven, such as his mother and grandmother, Dolezal told the Liberty County Times that he told Jesus that if there was even just one person he could have an impact on and help them get to Heaven, then he wanted to return. 
Since being released from the hospital and rehab, Dolezal is now back home as he continues to recover from the accident.  
Last month, The Christian Post shared the story of a 13-year-old Alabama boy who said he was in Heaven as doctors declared him brain-dead after an accident. 
"I saw a dark male figure with a beard," the teenager, Trenton McKinley, told CBN. "He held my hand as I walked through a field. I was holding a baby in my arm. My mom told me she lost a boy from a miscarriage before I was born. I know it was my brother."
The 13-year-old was severly injured when the small utility trailer he was riding in that was being pulled by a dune buggy had flipped over. 
McKinley's mother, Jennifer Reindl, who has been singing praises to God and sharing her story since her son's miraculous turnaround, said she continues sharing her story because she wants to change lives.
"I hope our story changes lives and am thankful for all the prayers and kind words. I am forever thankful to the Lord and out of gratitude will speak in the Lord's favor and as a witness to his miracle ... my hopes are that our story brings hope to any mother out there facing such odds ... from one mother to another mother I send love and prayer. Happy Mother's Day and God bless you all," Reindl wrote in a statement on Facebook.