Mark Wahlberg to produce, star in faith-based film 'Stu'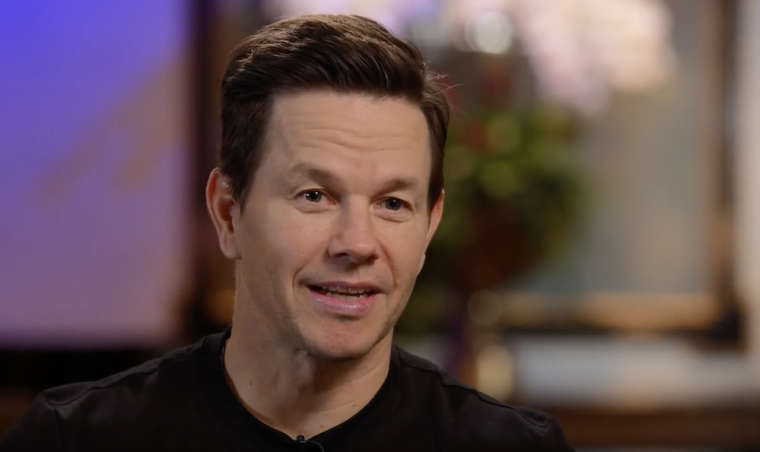 Actor Mark Wahlberg is set to star in and produce a drama titled "Stu," which is loosely based on a true story.
The film was announced on Deadline this week, which reported that the Hollywood actor will be working with first-time director Rosalind Ross who penned the script. Wahlberg was reportedly impressed with Ross and felt confident that she was the "right person to tell the story he wanted to tell."
Ross, an actress and writer, has been romantically linked to Mel Gibson, with whom she shares a child.
The film is pegged as a "faith-based film" and is said to be "loosely based on a true story." It's also reportedly a story that's " ... very close to Wahlberg's heart and something he had been developing for a number of years."
The Boston native was able to find a gap in his schedule at the top of the year to move forward with making the film. Along with starring in the movie, Wahlberg will serve as a producer alongside his producing partner and manager Stephen Levinson, as well as Jordan Foss. Miky Lee and Colleen Camp are named as executive producers.
Financing has been secured and production will begin in April.
In a previous interview with The Christian Post in New York City, Wahlberg opened up about his faith. At the time, the "Spencer Confidential" actor explained how important his time with God is.
Wahlberg revealed that he'd rather go to church on a Saturday night than see a Broadway show and said he likes to start and end each day by reflecting on his faith.
"That's what it's all about. You know, for me, it's just the way I love to start my day, finish my day," Wahlberg told CP, explaining why he decided to go to church instead of buying tickets to a musical when he was in New York City.  
"I've been very blessed and very fortunate. And it's because of the focus that I put on my faith and on my family that has allowed me to accomplish so many things. Also, with the failure and disappointment and loss, life is not easy," he emphasized.
In a video message posted on Facebook in 2016, Wahlberg talked about how his Christian faith and priests in the Catholic Church have served as an "anchor" in his life.
"My Catholic faith is the anchor that supports everything I do in life. In my daily prayers, I ask for guidance, strength in my vocation as a husband and as a father," Wahlberg said of the impact priests have had on his life. 
"I want you to know my support for your work to foster vocations to the priesthood because I want my children and future generations to have good priests in their lives, just like I had."