Massachusetts city becomes 2nd to legally recognize polyamorous relationships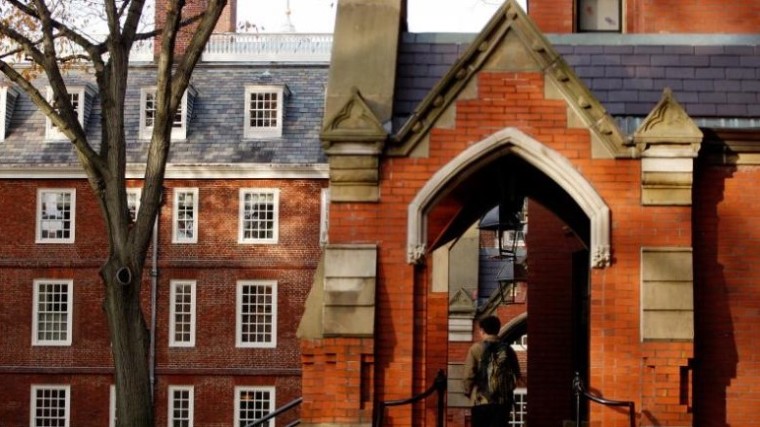 The city of Cambridge, Massachusetts, which is home to Harvard University, has officially recognized polyamory, making it the second city in the state to do so. 
Last week, the Cambridge City Council approved an ordinance amending the city's existing statute so that domestic partnerships are not limited to only two people. 
The city of Sommerville, Massachusetts, the community just north of Cambridge, implemented a similar change last summer. 
A domestic partnership in the city that is home to Harvard University is now defined as "the entity formed by two or more persons" who are not related and "consider themselves to be a family." They must file a registration stating that they are "in a relationship of mutual support, caring and commitment and intend to remain in such a relationship."
The revised policy removes the requirement that everyone in the partnership must live together and also scraps a section that makes domestic partners submit proof of their familial relationship to the city.
"Polygamy was foreseeable because the arguments in support of same-sex marriage always had broader implications," said Joseph Backholm, a senior fellow at the Christian conservative activist organization Family Research Council, wrote in an email to The Christian Post Thursday.  
"Those fighting to redefine marriage refused to discuss those implications because they were more concerned with getting what they wanted. Those who were concerned about the long-term implications of same-sex 'marriage' were called bigots and fear-mongers. Now, it turns out, they were simply correct."
Tweeting on the Cambridge policy change last week, Andrew Walker, a professor of ethics at The Southern Baptist Theological Seminary, mused sarcastically that the polyamory ordinance was "no biggie though, because the revolution is happening with great amounts of winsomeness and $1,400 checks," referring to the recently-dispersed stimulus funds from the federal government.  
The recently formed Polyamory Legal Advocacy Coalition (PLAC), which gave input concerning the change in Cambridge, said in a statement that they hoped that it "will be a wave of legal recognition for polyamorous families and relationships in 2021."
Among those in the new coalition who praised the move were members of the American Psychological Association's Committee on Consensual Non-Monogamy. 
As CP reported in July 2019, no date was given as to when this particular APA division was formed. But a Facebook page for the task force is dated April 2018. The work of this APA task force expressly aims to reduce "stigma" on practitioners of polyamory.
Other advocates backing the change likened the embrace of polyamory to other kinds of families.
"Non-nuclear families — such as single parents supported by relatives, step-families, open adoption families, multi-generational families, multi-parent families, and polyamorous families — have changed the landscape of American society, and yet, many of these diverse family structures are not protected or recognized by the law," Alexander Chen of the Harvard Law School LGBTQ+ Advocacy Clinic said in a statement.
The policy change comes on the heels of other recent developments on family law. 
Last month, a California judge permitted all three members of a gay male "throuple" to be listed as the parents on two children's birth certificates.
"It was really important to be recognized as the family that we are, and thankfully we live in California, which is a state that, after some teeth pulling and fighting, actually did then allow us to do that, so that was amazing," one of the men said in an interview with an Australian talk show.