Massive Rise in Children Used as Human Bombs by Islamic Radicals Boko Haram to Kill People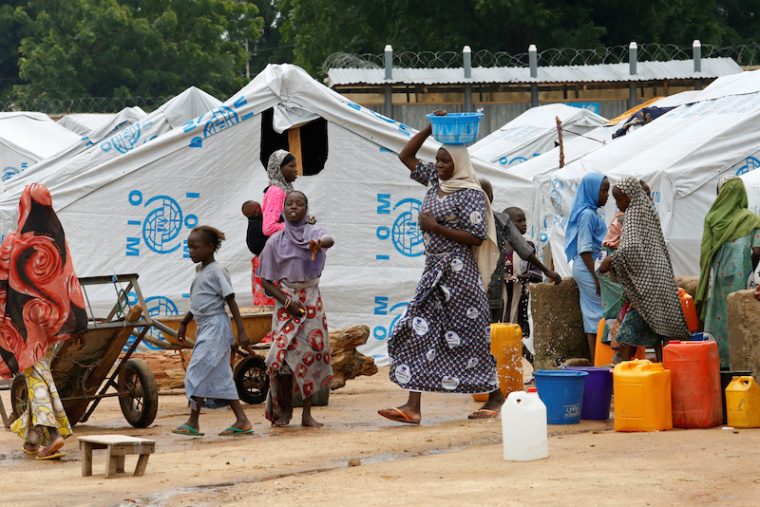 The United Nations Children's Fund reported Tuesday that there has been an alarming rise in children being used as "human bombs" in attacks carried out by the Islamic radical group Boko Haram in northeastern Nigeria.
"Children have been used repeatedly in this way over the last few years and so far this year, the number of children used is already four times higher than it was for all of last year," UNICEF said in a statement.
"Since Jan. 1, 83 children have been used as 'human bombs'; 55 were girls, most often younger than 15 years old; 27 were boys, and one was a baby strapped to a girl," it added.
"The use of children in this way is an atrocity."
The agency insisted that the children are victims and not perpetrators, and are forced to carry out attacks by extremists.
The terror group has been waging war on Christians and other civilians since 2009 in Nigeria, with a report in February estimating that close to 100,000 people have been killed, and over 2 million have been displaced.
Several reports, including one from BBC News earlier this year, revealed that the jihadists have also been using women disguised as mothers carrying babies in suicide-bomb attacks.
UNICEF said that children who've been rescued from the clutches of the terror group have also faced challenges, as their communities back home view them with suspicion and fear.
It added that there is a large displacement and malnutrition crisis in the northeast, where most of Boko Haram's attacks are tacking place.
"Northeast Nigeria is one of four countries and regions facing the specter of famine, with up to 450,000 children at risk of severe acute malnutrition this year," the agency said.
"UNICEF is providing psychosocial support for children who have been held by Boko Haram and is also working with families and communities to foster the acceptance of children when they return. This includes providing social and economic reintegration support to the children and their families."
Authorities have also been placing former Boko Haram brides in "deradicalization" programs aimed at countering radical Islamist teachings.
Nigeria's Leadership newspaper shared the stories of several women who were married to Boko Haram fighters, some who wielded power and influence as brides to top commanders.
"I had many slaves — they did everything for me," said 25-year-old Aisha, revealing how kidnapped women and girls washed, cooked and babysat for her for three years.
"Even the men respected me because I was Mamman Nur's wife. They could not look me in the eye."
Fatima Akilu, head of the Neem Foundation, which runs the deradicalization program, said that the mental state of victims must be addressed.
"You can treat a person's emotional state ... but if you don't change the way they think and just release them into society, you will be perpetrating a vicious cycle," Akilu told Reuters.