Mastermind Behind Pakistani School Massacre Killed; American Airstrikes Hit Compounds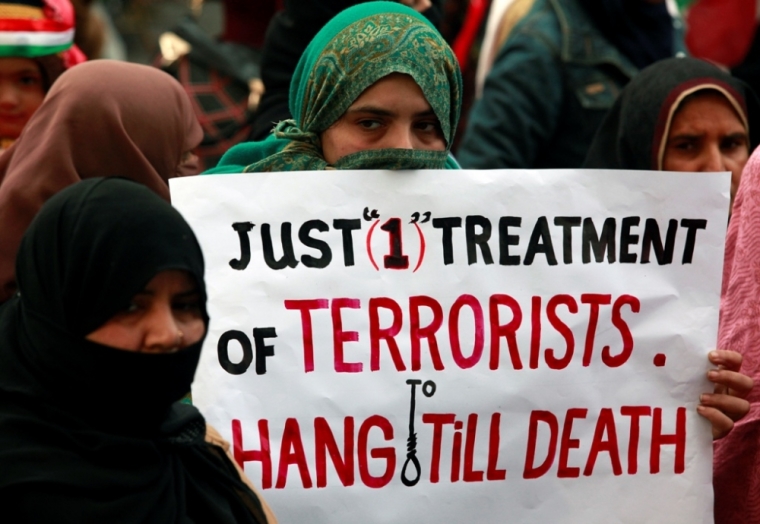 The alleged Taliban mastermind behind the Pakistani school massacre that killed 148 people in Peshawar last week has been killed, officials said. American drones have, meanwhile, struck two compounds in the North Waziristan tribal region, killing at least seven militants.
CBS News reported that Pakistani security forces carried out a raid in the Bara area late on Thursday night. The suspected planner responsible for the school massacre, which left over 130 children dead, has been identified only by the name "Saddam."
Shahab Ali Shah, head of police administration in Khyber, said that the target was killed following a gun battle, while his six accomplices were injured and arrested.
"Saddam was the mastermind of several attacks," Shah said. "He was accused of being the facilitator in the Peshawar school attack."
The official added that Saddam was also responsible for a number of attacks against health workers administering polio vaccines in Pakistan.
The Pakistani government hit back hard against the Taliban following the school shooting, and last week killed at least 77 Taliban members in the northwestern tribal regions of the country. The government and Islamic militants have been waging a war in Pakistan for years, and the Taliban blamed the school shooting on army operations targeting people in the tribal regions.
Leaders from around the world condemned the massacre and even the Afghan branch of the Taliban said that killing children goes too far.
"The intentional killing of innocent people, children and women is against the basics of Islam and this criteria has to be considered by every Islamic party and government," spokesman Zabihullah Mujahid said last week.
The American airstrikes early Friday morning apparently hit the compounds of the Punjabi Taliban and a group of Uzbek militants in the Shawal area of North Waziristan.
Four militants were killed in the strike against the Punjabi Taliban, though it is not clear whether the group's commander, Qari Imram, was there during the attack. Another three jihadists were killed by a missile aimed at Uzbek militants in the village of Mangrotai.
According to Reuters, the operation took place in the same area where the country's military has been mounting ground and air operations against the Pakistani Taliban, who are trying to establish a Sharia state in Pakistan.
The Independent reported that the American drone strikes are unpopular in Pakistan because they are seen as a violation of the country's sovereignty. The U.S. has said, however, that the airstrikes are needed to push back militants who are hidden in areas inaccessible to the Pakistani army.