Max Lucado: I Had a Dream That Hillary Clinton and Donald Trump Reached a Truce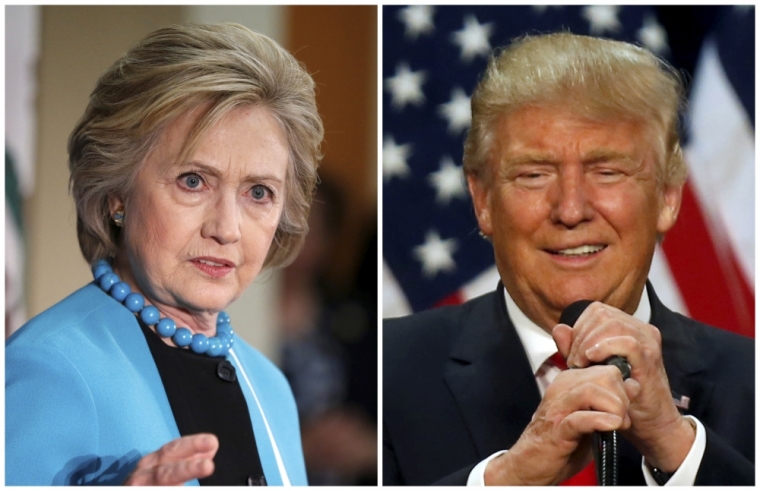 Best-selling author and megachurch pastor Max Lucado's op-ed went viral in February when he uncharacteristically broke his silence on politics, decrying Republican presidential candidate Donald Trump's crude antics. But this week he shared his dream where Donald Trump and Hillary Clinton "reached a truce."
In his blog post titled "Trump, Hillary, and the Strangest Dream," Lucado recounts falling asleep after watching the Republican National Convention. Also weighing on his mind as he slept was news of national crises like the shooting violence of police officers and African American citizens.
But the convention he dreamed about was not the RNC.
"In my dream a change settles over the Convention. People are quiet, reverent. Crowds gather outside, not to protest, but to witness something extraordinary. Word is out that a meeting has occurred. Trump and Hillary talked long into the night. Who suggested the meeting? What was the agenda? Did their teams huddle in corners? My dream gives no details," Lucado writes.
Lucado continued that in his dream the two presidential candidates stepped out and jointly addressed the nation and as they did, "a fresh wind blows across the country. They've come to a conclusion; they've reached a truce. No more tackiness. No more below-the-belt stuff." The presidential election goes on but the "bitterness" stops.
While the dream stops there, he longed for the candidates to go a step further with both of them stating, "Here is the truth. We don't know how to heal this country. But God does," and both of them kneel down and ask God to have mercy on America, all captured on national television for the world to see.
Lucado concedes that this scenario is unlikely to happen but he says at least Christians can humble themselves and pray in their bedrooms and living rooms for the nation.
The Texas pastor likely was inspired by the "Worship Night in America" tour that he is currently a part of where at the end of each evening everyone is invited to kneel down and pray. At this time youth evangelist Louie Giglio speaks about 2 Chronicles 7:14: "If my people, who are called by my name will humble themselves and pray and seek my face and turn from their wicked ways, then I will hear from heaven and I will forgive their sin and heal their land."
As CP reported last Saturday, Giglio similarly invited a crowd of about 500,000 millennials to kneel and pray at the Together 2016 rally on the National Mall in Washington, D.C.
The Passion Movement founder said "God's mercy is only 20 inches from us" – the journey from your knees to the ground. Giglio prayed in part at the once-in-a-generation event in D.C. last weekend, "We are not too proud to bow down, we are not too confident to bow down. We know we don't have what it takes. We don't have the answers. We don't have the solutions. But as your people today we do know what we have and we have God Almighty on our side."
In a similar spirit, Lucado writes in his blog that attendees of the "Worship Night in America" tour in Los Angeles, Denver, Chicago, Miami, New York City all kneel and pray without urging becuase "they know the truth: we need help from above."
"The Republicans are just as befuddled as the Democrats. The Libertarians are as confused as the Independents. Politicians claim to have solutions. But the housewife in Miami isn't fooled. Neither is the truck driver in Chicago. They know the truth. Our hope isn't in politicians. It is in Jesus."