Megachurch Pastor Craig Groeschel Tackles When God Doesn't Make Sense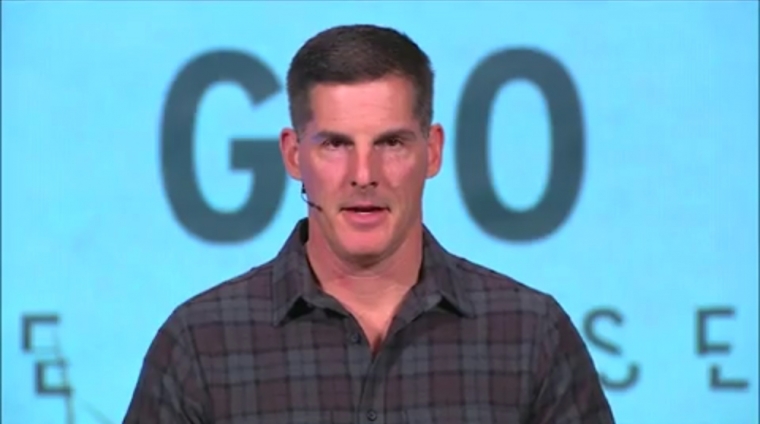 Senior Pastor Craig Groeschel of LifeChurch.tv, a multi-site evangelical church with over 20,000 members, gave a sermon on Sunday, acknowledging how difficult it is for Christians to wait for God to tackle a desperate situation in their lives, and assuring that if they wait, God could exceed their expectations.
Sometimes we start to wonder why God hasn't done something about our problem, be it a job situation, a financial challenge, or the need for healing in a relationship or health, Pastor Groeschel told the congregation Sunday in his message titled, "When God Seems Late," the second in the series, "When God Doesn't Make Sense."
"With God, a waiting season is never a wasted season," the pastor of the Edmond, Oklahoma-based church stated.
Groeschel based his sermon on the story in John 11 about Mary, her sister Martha and their brother Lazarus. When Lazarus got sick, the sisters sent a message to Jesus and were convinced that he would come and heal him.
Verses 5-7 say, "Now Jesus loved Martha and her sister and Lazarus. So when he heard that Lazarus was sick, he stayed where he was two more days, and then he said to his disciples, 'Let us go back to Judea.'"
Verses 17 and 21 add, "On his arrival, Jesus found that Lazarus had already been in the tomb for four days… 'Lord,' Martha said to Jesus, 'if you had been here, my brother would not have died.'"
In verses 25 and 26, Jesus assured Martha, "I am the resurrection and the life. The one who believes in me will live, even though they die; and whoever lives by believing in me will never die. Do you believe this?"
The passage goes on to say that Jesus brought Lazarus, who had already been in the tomb for four days, back to life.
There are at least two reasons why we should wait on God, Groeschel said.
One, "God's delays are not necessarily God's denials," he said.
Many of us are living in 9.07, but it will be 9.08, when Jesus will be glorified, whether or not we get what we think we want, Pastor Groeschel went on to state.
At 9.08, you will see the greatness of God. "God wants to do something in you before He does something for you," the pastor said, adding that just because something hasn't happened doesn't mean it won't happen.
Two, "if God always met your expectations, He'd never have the opportunity to exceed them," the pastor said.
"Mary and Martha were expecting healing, but Jesus was planning resurrection," Groeschel explained. If we always get what we expect, we will lose the opportunity to exceed our expectations, he added.
Groeschel's multi-location church streams its services through live satellite broadcast or through dozens of service times.