Megachurch Pastor Les Hughey Resigns After 7 Women Accuse Him of Sexual Abuse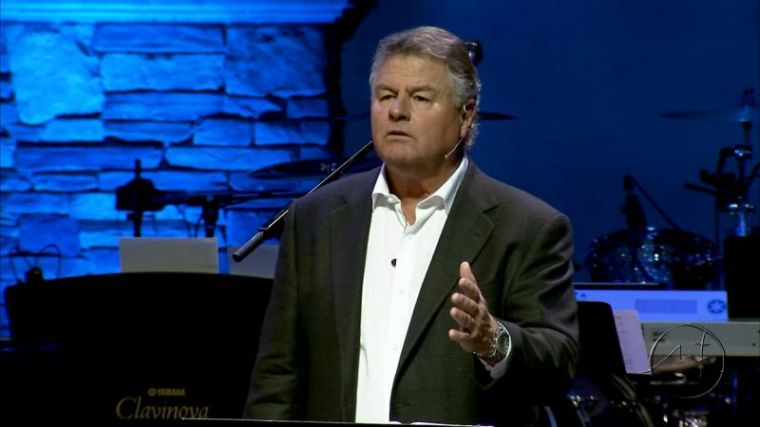 Arizona megachurch pastor Les Hughey has officially resigned as senior pastor at Highlands Church in Scottsdale, Arizona, after several women accused the church founder of taking sexual advantage of them decades ago as teenagers and young women.
In a statement released Wednesday, the church announced that Highlands elders accepted Hughey's resignation effective immediately.
"Pastor Hughey's resignation does not end the responsibility of Highlands Church," Bob Wade, the church's interim senior pastor, said in the statement. "We are committed to providing counseling and spiritual care. Further, we recognize the critical importance of treating any allegation of abuse or misconduct seriously and its victims with compassion."
The resignation comes after three more women stepped forward this week to claim that Hughey treated them in sexually inappropriate ways over 40 years ago when he served as youth group leader at Scottsdale Bible Church.
The newest accusations followed The Modesto Bee's reporting last week of four other women who accused Hughey of engaging in sexual abuse at Modesto's First Baptist Church. 
According to The Modesto Bee, a total of seven women have shared stories of how back rubs with Hughey were turned into inappropriate massages and in certain cases turned sexual.
Hughey was placed on indefinite leave last Saturday following the initial wave of allegations.
He issued also a public statement Saturday admitting that he sinned over 40 years ago by engaging in what he called "consensual relations with a fellow college-aged staff."
However, a number of the accusers contend that Hughey used his power to manipulate and coerce them before they were 18.
One accuser, Tracy Epler, told The Modesto Bee that Hughey coerced her into having sex on different occasions when she was 17 to 19 years old and that she would cry afterward. At the time, Hughey was around the age of 23 and married.
The three women who came forward this week accuse the pastor of fondling them inappropriately, with one woman stating that Hughey touched her crotch.
In its statement, Highlands Church assured that elders had no knowledge of Hughey's behavior before it was disclosed to them last week.
"Highlands Church will continue with a third-party investigation led by Kimberlee D. Norris, founder of MinistrySafe, a leading organization dedicated to child sexual abuse prevention, education for ministries and advocacy for victims," Wade stated. "Norris is an experienced attorney that regularly represents victims of abuse in court as a victims advocate."
"Through the investigation process, Norris will determine any areas of concern, provide guidance should evidence of abuse taking place or having taken place at Highlands Church be revealed, and ensure that Highlands Church is exercising best practices to ensure the safety of everyone who attends," Wade continued. "As we move forward, Highlands Church leadership is committed to walking with integrity, and protecting our congregation, especially children and youth."
In addition to his resignation, Hughey's name and picture have been removed from the Highlands Church website.
According to The Modesto Bee, congregants were officially informed of Hughey's resignation at a meeting on Wednesday, an event attended by hundreds.
"Obviously, he was the founder of the church; he was a big part of everyone's lives," Tim Keenan, a former church member who has a daughter attending a Highlands high school program, told The Bee. "But when you cross that line — that's a line you just can't cross."