Megachurch Pastor: Why This Is a Dangerous Prayer – God, Search Me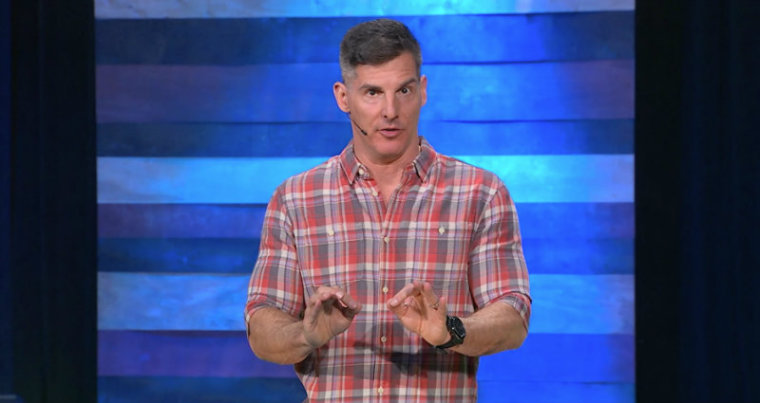 One of the most dangerous prayers Christians can pray is to ask God to "search [me]," Pastor Craig Groeschel says.
Groeschel, who heads Life.Church, one of the largest evangelical churches in the country, discussed this topic as part of his "Dangerous Prayers" series, saying that this prayer may be especially dangerous, "but in a good way."
The Oklahoma pastor's sermon opens with the prayer: "Search me God and know my heart. God, test my motives and reveal to me my anxious thoughts […] show me anything that offends you […] so I can become more like Jesus."
Groeschel points to Psalm 139: 23-24 as evidence for why we need to ask God to search us.
"Search me, God, and know my heart; test me and know my anxious thoughts. See if there is any offensive way in me, and lead me in the way everlasting," the verses read.
It is important to break this prayer down into three different parts to understand the importance behind allowing God to search us, the pastor says.
The prayer can be broken down into three requests to God: search my heart, know my anxious thoughts, and uncover my sins.
We must be aware that asking God to search our hearts may prove dangerous, as "God is going to show you things in your heart that are not pure. Not to be cruel, but to bring you into deeper intimacy with him as his holy spirit transforms you to be conformed to the image of Christ."
Although this process could be painful, this prayer can make you "so much closer to God," Groeschel says.
In asking God to know our anxious thoughts, we are opening up all of our fears to Him, whether they be fears of marriage, failure, success, or something else.
It is important to allow God to explore your fears because "what we fear the most reveals where we trust God the least," Groeschel says, adding that your fear will "keep [you] from being obedient" to Christ.
Groeschel explains that for himself personally, his biggest fear is failure, but he has learned that he must "love pleasing [God] more than [he fears] failing."
Lastly, Christians need to ask God to "uncover [their] sins," as it is one of our biggest faults as humans when we fail to see our own sins, yet are so quick to point out the sins of others.
This last portion of the prayer is especially "game-changing," Groeschel says, because it will ultimately show you what is standing in your way to you being closer to God.
When uncovering your sins, ask yourself three questions: What are others trying to tell me? What have I rationalized for some time? Where am I most defensive?
"When you have the courage to pray this prayer, let me make you a promise, God will point some things out. God will point some things that you've been trying to explain away for a long time," the pastor says.
For himself personally, Groeschel knew that he had a fear of failure, and struggled with people offering him criticism on his preaching style that may imply he has failed his church in some way.
But by praying this prayer, Groeschel was able to discover that he had been struggling his entire life with receiving approval from others instead of God, and this desire was blocking him from getting closer to God and his faith.
"For the vast majority of my life, I've battled for living for the approval of people instead of living for the approval of God," Groeschel says.
Once he realized this, however, he discovered how greatly he needs Jesus in his life to maintain an identity in line with God's plan.
Therefore, Groeschel encourages all Christians to pray the dangerous "search me" prayer so they, too, may shed the things that are distancing them from a closer relationship with Jesus Christ.