'Michael Jackson: Searching for Neverland' Cast React on the Statement from the Jackson Estate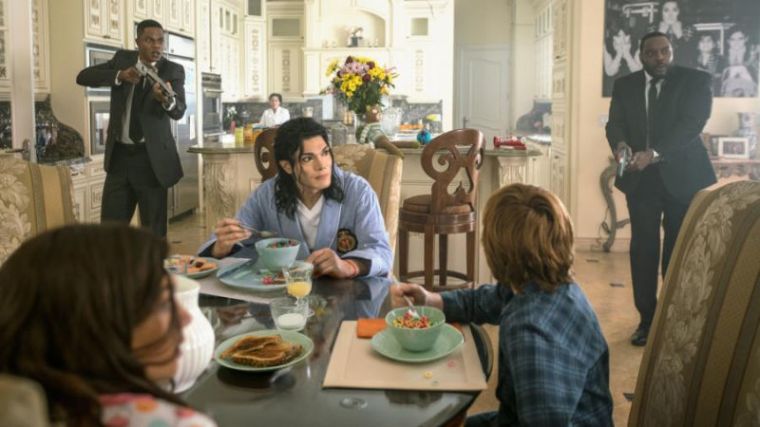 Lifetime's upcoming biopic "Michael Jackson: Searching for Neverland" will debut tonight, May 29, but it already has its share of controversies before its premiere.
On Monday, May 22, the family of the late pop icon released a statement that denounces the upcoming biopic, as well as another project about Jackson.
According to the statement that was released by Jackson's estate, they did not grant any permit or license for both projects, including the use of his music, videos, images, and films.
"The Estate itself has numerous projects in development, all of which respect, honor and celebrate Michael's life and legacy along with his extraordinary artistry that touched fans throughout the world. When the executors are ready to announce them, they will. As Michael said countless times about his own work, the quality goes in before the name goes on," the statement reads.
The made-for-TV movie has been inspired by the details shared by the late Prince of Pop's bodyguards Javon Beard and Bill Whitfield titled "Remembering the Time: Protecting Michael Jackson in His Final Days." It will feature a popular Jackson impersonator named Navi to portray the role of the late musical legend.
But the King of Pop impersonator revealed in an interview with CBS News that he would be happier if the family would be supportive of the project, since he agreed to do the TV movie as one of Jackson's most loyal fans.
The TV movie will also star "The Walking Dead" alum Chad Coleman as Whitfield and "Switched at First" cast member Sam Adegoke as Beard.
Coleman, on the other hand, defended the integrity of the project. "There's nothing salacious here. You know, the men had so many people turn the book down because they said Michael appeared too normal," the actor said in the same interview. "But that's what we're going for. We're trying to show you the man. So no, this project is something that I believe will allow his fans to be able to properly grieve the man."
The show will also star Aidan Hanlon as Jackson's oldest son Prince, Taegen Burns as his daughter Paris, and Michael Mourra as the youngest Jackson son Blanket.
The "Michael Jackson: Searching for Neverland" will be aired by Lifetime tonight, May 29, at 8 p.m. EDT.