Michigan Pastor Says Controversial Homosexuality Workshop Saved Suicidal Girl's Life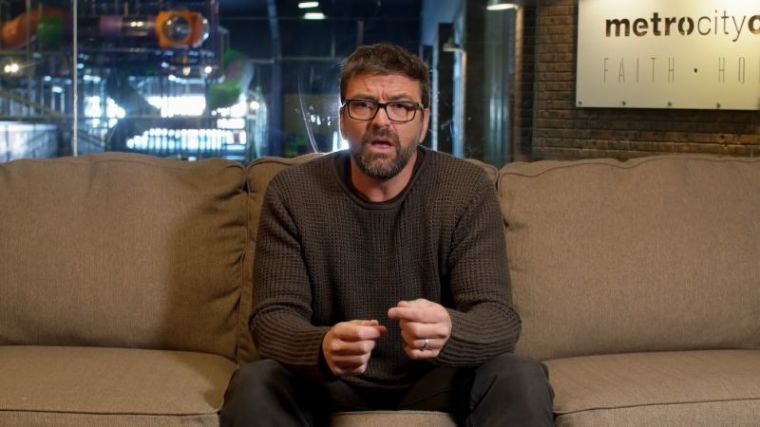 A Michigan pastor, who has received death threats for hosting a church workshop for teen girls struggling with their sexuality, says that the workshop has helped save the life of one suicidal 13-year-old.
Jeremy Schossau, pastor at the nondenominational Metro City Church just outside of Detroit, told conservative radio host Tony Perkins in an interview this week about the unbelievable backlash he and the church have received for simply hosting a discussion with teen girls wrestling with their sexuality as they enter puberty.
Schossau defended the church's "Unashamed Identity Workshop" for girls aged 12-16, which has been accused of being some sort of harmful and dangerous "conversion therapy" program.
As the workshop aims to get children to open up about the confusion they experience as they reach adolescence and the chance to receive biblical answers to their questions, Schossau claimed that he was informed by one girl that the workshop "saved her life."
"Just a few minutes before we went on the air here, I received a text message from one of the young ladies who is involved with this whole workshop that we have been putting on," Schossau said. "She said that we saved her life, literally, that she was suicide-minded before getting into discussions with us. And she was just overwhelmed by the 'peer pressure' to be gay, to be a lesbian."
Schossau said that the meeting provided her with the comfort of knowing that "she doesn't have to make any of these decisions when she is 13 years old."
"She can slow her sexual thought down and that just because you struggle and just because your friends say that you are, [that] doesn't make you gay," the pastor explained. "Literally just a few minutes ago, a note came in saying, 'I was suicided-minded and ... you saved my life.'"
Since posting about the workshop in a now-deleted Facebook post, the church has received very hostile reactions.
Not only have the church phone lines, Facebook pages and emails been inundated with hate mail, Schossau claimed that one person is being prosecuted as a "gun threat" to the church.
Additionally, the church had to pull down its Facebook page because of all the hate and vulgarity that was being posted on the page.
"Thousands and thousands of hate-filled notes are pouring in 24 hours a day. It's crazy. I have been called in the last week, a rapist, a racist, a pedophile, a child abuser. There are videos being made about how I impregnated teenagers when they were in my youth group years ago and I forced them to have an abortion and I was fired from a youth pastor job because I sexually molested kids. We have had every kind of threat you can imagine."
Schossau said there have been threats to burn down his house and burn down the church.
Backlash has also come from a pair of state lawmakers, who are not only calling on Attorney General Bill Schuette to investigate the church but also introduced legislation to ban "conversion therapy."
Democrat Reps. Adam Zemke and Darrin Camilleri introduced House Bill 5550 to "prohibit mental health professionals from engaging in efforts to change the sexual orientation and gender identity of a minor."
"It is wildly inappropriate to offer conversion therapy classes in our communities, and doing so is misrepresentative of our values as a welcoming state," Zemke said in a statement. "I am proud to sponsor a bill to prohibit these practices in Michigan. Not only has scientific evidence overwhelmingly found that these approaches fail to accomplish their purported task, but they are also profoundly destructive and painful for the participating individual and his or her loved ones. It's time to put an end to this terrible practice once and for all."
Schossau and a group of pastors participated in a press conference on Thursday in the state capital, Lansing.
He told reporters that he has yet to meet with Reps. Zemke and Camilleri.
In speaking about Rep. Camilleri, who represents the district the church is located in, Schossau said that he has been told that he is a reasonable man and hopes some sort of resolution can be worked out.
"We are in talks with them right now. We have not met face-to-face. We are discussing that right now and I think will probably going to happen shortly," Schossau said. "My hope is that he will hear that heart of what's going on and he will realize this isn't the reparative therapy or conversion therapy of the 1970s, when they were literally doing insane things to people. Nobody believes that works and nobody thinks that helps."
In his radio segment, Perkins, president of the Family Research Council and a Baptist pastor, defended Metro City as a church that has a long track record of working in their community.
Perkins said the church simply wants to have a conversation with children struggling with sexual identity and looking for someone to walk them through "what the Bible has to say."
"It's not about holding people down and beating them over the head with the Bible, this is about answering their questions," Perkins said.
FRC has launched a petition, calling on the lawmakers to drop their request to the attorney general to investigate the workshop.