5 Things to Know About Middlebury Liberals' Bogeyman Charles Murray
2. Murray is Agnostic, But Leaning Christian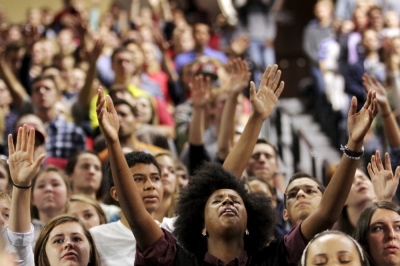 Murray's work is generally focused on topics such as political science, economics, human intelligence, and assorted libertarian issues rather than religion.
In an interview with The Christian Post from 2014, Murray noted that while he identified as an agnostic, he believed that people regardless of faith can benefit from taking religion seriously.
"It's my wife's doing. She has been taking religion seriously for about 25 years now – she was a lapsed Methodist in her late 30s, and then found Quakerism," said Murray.
"... serious Christians (I'll talk in terms of the religion I've been watching) have some things going for them that I wish I shared. It's hard to describe, but watching them gives me the uneasy feeling that they know something I don't."
Murray also told CP back in 2014 that "I've come to realize that being serious about religion takes concentration and work" and that he "cannot escape the power of the Christian story."
"I think I'm very much where C.S. Lewis was before he converted. Certainly, I find that Mere Christianity speaks to me. So why am I still an agnostic? Beats me," continued Murray.
"I'm in the middle of a process that may very well lead me to where C.S. Lewis ended up, but it would be dishonest of me to claim that I'm there yet."