5 Things to Know About Middlebury Liberals' Bogeyman Charles Murray
4. Murray Has Supporters Among his Critics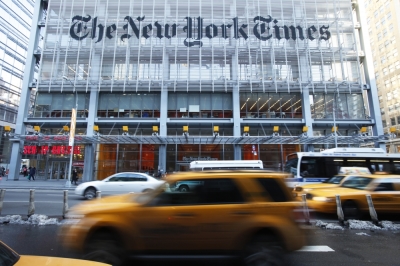 As news of the violent protests at Middlebury spread, many took the side of Murray, believing that even if his views were wrong he had a right to express them and be intellectually critiqued.
The New York Times editorial board defended Murray's right to speak, noting that the principle of free speech "does not distinguish between great minds and mediocrities."
"Middlebury students had no chance to challenge him on any of his views. Thought and persuasion, questions and answers, were eclipsed by intimidation," argued the editors.
"Free speech is a sacred right, and it needs protecting, now more than ever. Middlebury's president, Laurie Patton, did this admirably, in defending Mr. Murray's invitation and delivering a public apology to him that Middlebury's thoughtless agitators should have delivered themselves."
Middlebury Professor Allison Stanger, the academic who was going to moderate the discussion with Murray, who largely disagrees with his worldview and who was hospitalized after the attack, described the protest-laden event as "the saddest day of my life."
"I want you to know what it feels like to look out at a sea of students yelling obscenities at other members of my beloved community," wrote Stanger on Facebook.
"There were students and faculty who wanted to hear the exchange but were unable to do so, either because of the screaming and chanting and chair pounding in the room, or because their seats were occupied by those who refused to listen and they were stranded outside the doors."