MLB all-star Ben Zobrist seeks divorce from Christian singer wife: 'Inappropriate marital conduct'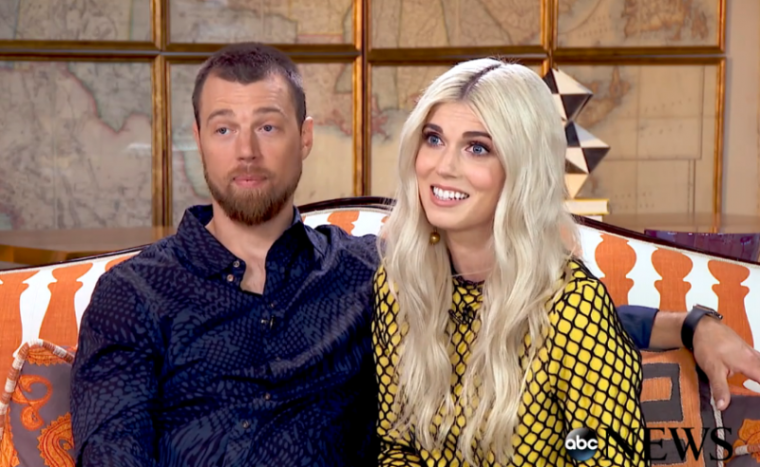 Outspoken Christian Chicago Cubs utility man Ben Zobrist and his wife, Julianna, have separately filed for divorce with the 2016 World Series MVP's court filing alleging that his wife of 14 years is guilty of "inappropriate marital conduct."
Zobrist, 37, filed for a legal separation on Monday in Williamson County, Tennessee, according to The Tennessean. Williamson County is where the couple own an offseason home.
Meanwhile, Julianna Zobrist, a Christian pop artist, filed for a separation in Cook County, Illinois.
The news comes as Zobrist has been on a leave of absence from the team since May 8.
According to the court filing in Tennessee, Julianna Zobrist "has been guilty of inappropriate marital conduct which render further cohabitation impossible."
"Husband is unsure if the marriage can be salvaged," the filing reads, according to The Tennessean.
Attorney Karen Krehbiel, who represented Chicago billionaire Kenneth Griffin in his divorce in 2014, has been hired as Julianna Zobrist's lawyer while the three-time MLB all-star has hired Nashville attorney Helen Rogers, according to The Chicago Tribune.
The Chicago Tribune reports that an assistant for Krehbiel said that they will "not at this time" respond to the claims made by Zobrist in his court filing.
Cubs manager Joe Maddon, who was also Zobrist's manager when he played for the Tampa Bay Rays for the first nine seasons of his MLB career, told media before Wednesday's game against the Cincinnati Reds that he doesn't know when to expect Zobrist back with the team.
"I totally respect the man's privacy. I totally respect the man. I feel for him," Maddon said. "Having gone through that process myself, it's no fun. For him to do it under these circumstances here, I just want to respect his privacy. There's no timeline involved. He'll let us know."
The couple first met when Julianna Zobrist was 16, through Julianna's sister's husband, who was teammates with Zobrist during his time at Olivet Nazarene University in Illinois, According to The Chicago Tribune
The two are both the children of pastors and didn't start formally dating until she was in college at Belmont University.  
The Tampa Bay Times reported that Ben and Julianna Zobrist began their relationship through instant messaging in 2001, later followed by a "prayerful courtship" filled with "chaste dates and long phone conversations about God, family and baseball."
Ben and Julianna Zobrist got married in 2005 and have talked openly about how they have prioritized their marriage through a hectic 162-game MLB schedule.
In 2014, the couple released the book Double Play: Faith and Family First.
In 2017, the Julianna Zobrist told Parade magazine that when her husband was drafted into professional baseball, the couple made an agreement never to spend any more than six days apart.
"We decided that if we were going to do this baseball thing, we were going to do it together," Julianna Zobrist was quoted as saying at the time. "Neither of us was naïve; we knew the divorce rate in baseball is 84 percent. So we implemented a six-day rule, where we try to never be apart for more than six days."
Julianna Zobrist told NPR days later that the vow to spend no more than six days apart was a "logistical nightmare."
"It's not a magic number. It's not like the golden ticket to a perfect marriage. But for us, it was a starting point. It was, all right, we've got to draw the line in the sand somewhere, and a week just felt too long," she said. "And every single spring, we sit down for about four to eight hours with our teams. And I get one of those massive calendars. And we literally go through and write down every city that we're going to be in. We write in date nights. We write in family date days."
The Zobrists have also been vocal about their faith in Jesus Christ.
The night Zobrist won his first World Series in 2015 as a member of the Kansas City Royals, he gave all the credit to the Lord in a television interview.
"This is incredible, a very prepared team, everybody is prepared but, you know, you prepare the horse for battle, but the victory belongs to the Lord," Zobrist said. "I am so thankful to be a part of this. I am just thankful."
Zobrist said in a 2016 interview that he does not place his hope squarely on the game he loves so much.
"As a ballplayer, there is no Christian way to swing a bat. There is no Christian way to swing or throw," Zobrist explained in an interview with the evangelical nonprofit organization Awana. "You are either good or you're not at whatever your job is. And it is more important that you understand the grace and love and peace you have in Christ, whether you are good or bad at whatever you are doing every day."
"We are just so thankful that Christ does not measure us by what we do. God is not measuring us by that, He is measuring us by our faith in Christ," Zobrist continued. "We are perfect. According to God, we are perfect, yet we know that we are sinners. We believe in the fact that we are both saints and sinners at the same time as we live in this world."