What Richard Mouw Gets Right, and Dan Delzell Gets Wrong, About Mormonism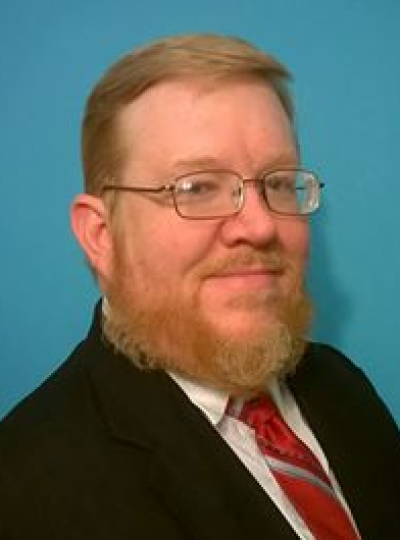 The title of Pastor Dan Delzell's recent article, "Richard Mouw Gets Mauled by Mormonism," could just as easily been entitled, "Most Christians Are Going to Hell."
Delzell argues that "Rejecting the doctrine of the Trinity becomes as damning to the soul as the rejection of Christ …"
If that is the case then billions of Christians are going to hell because they have rejected the doctrine of the Trinity.
Now, in fairness, most Christians will say they believe in the Trinity. But when you ask them to explain it, the overwhelming majority present a view that is much closer to modalism or tritheism — two heretical views that were condemned centuries ago.
We've all heard the illustrations —The Trinity is like time — past, present, future (modalism); or like an egg — shell, yolk, and white (tritheism); or like water — liquid, solid, vapor (modalism); or as one pastor explained it to me — I am a son to my parents, a father to my children and a husband to my wife (modalism); and with apologies to St. Patrick even the Shamrock reflects a tritheistic view.
So, when the average Christian says they believe in the Trinity, what they are really affirming is a heretical understanding of the Trinity. Certainly, that wouldn't be good enough for Pastor Delzell, who believes, alas, there is no hope for them because the Holy Spirit can't work in a heart that rejects the Trinity.
Delzell writes, "And the Holy Spirit will never enter a person who stubbornly refuses to accept (the Trinity)."
Along with condemning the overwhelming majority of Christendom to hell, Delzell also errs in misrepresenting Mouw's arguments.
The thrust of Mouw's argument is two-fold: 1. He argues that the Church of Jesus Christ of Latter-day Saints (Mormons) is moving towards orthodoxy in some areas of their theology. He doesn't say that they are orthodox, merely that they are moving towards orthodoxy. 2. He argues that some LDS do have a personal relationship with Jesus Christ.
Those are his two main points. Having dialogued with LDS for over 30 years myself (being a SBC minister for 20 of those years), I have to say that I agree with Mouw. I don't agree with Mouw's statement that LDS are moving away from their understanding of the ontological connection between God and man. But I do believe that the LDS are moving towards a more orthodox understanding of theology, especially soteriology.
But what about this rejection of the Trinity? I think it is disingenuous that we condemn the LDS to hell for rejecting the Trinity when the overwhelming majority of Christendom holds to a heretical understanding of the doctrine. Furthermore, what LDS reject is this heretical perspective not necessarily the doctrine itself.
Ask a LDS to describe the Trinity and you will get a very modalistic description. LDS reject modalism. Great, I do too. Let a LDS read the Athanasian Creed and they will find very little they object to.
When a LDS says they reject the Trinity, what they are really saying is that they reject modalism and a bourgeois Christianity that they want no part of. When you have a discussion of what the Trinity really means, they don't have much objection at all.
Am I saying the LDS have an orthodox understanding of God? Should we embrace them as orthodox believers? No. They don't and we shouldn't, and quite frankly they don't want to be accepted as orthodox. But, they would like for us to take their claims of trying to be a committed follower of Christ at face value.
Pastor Delzell shows his lack of understanding of LDS theology when he argues that LDS are Arians. Arius asserted that there was a time when the Word was not. LDS believe the Word has always been and that He is one with the Father.
"Now Zeezrom saith again unto him: Is the Son of God the very Eternal Father? And Amulek said unto him: Yea, he is the very Eternal Father of heaven and of earth, and all things which in them are; he is the beginning and the end, the first and the last," (Alma 11:38-39; Book of Mormon. cf. Isaiah 9:6).
Think Isaiah 9:6 when you read the description of Jesus as the Eternal Father. Granted there are some significant theological differences in how they understand the eternal nature of the Word and the oneness of the Word with the Father and we shouldn't try to brush those aside. But to say that they agree with Arius is nonsense.
I am also going to suggest that pastor Delzell has sinned against Dr. Mouw by bearing false witness against him. Delzell accuses Mouw of attempting "blend" the two religions — something Mouw most certainly does not want to do. He calls Mouw "delusional" and accuses him of "getting closer to a personal belief in the gods of Mormonism." Such accusations are ridiculous and certainly fall into the category of bearing "false-witness" at worst and a lazy ad hominem attack at best.
Delzell's argument for the necessity of theological precision reminds me of another group of people whose theology was impeccable — I believe they were called Pharisees.
Pastor Delzell concludes with this statement, "You will never get mauled by true doctrine, but you will get saved if you accept it and believe it."
Funny, I thought you got saved by trusting Jesus.
Bryan E. Ready has been in ministry for over 25 years. He has served bi-vocationally in Southern Baptist Churches in Kentucky and Illinois in the pastoral and music ministries. He holds a B.A. from Union University, Jackson, TN (1990), an M.Div (1997) and Th.M. (2001) from the Southern Baptist Theological Seminary in Louisville, KY. He currently works as an Archives Technician for the National Archives, National Personnel Records Center in St. Louis, MO and he is actively involved in ministering in the LDS community.