Multisite Churches Are a 'Uniquely Better Approach,' Says Andy Stanley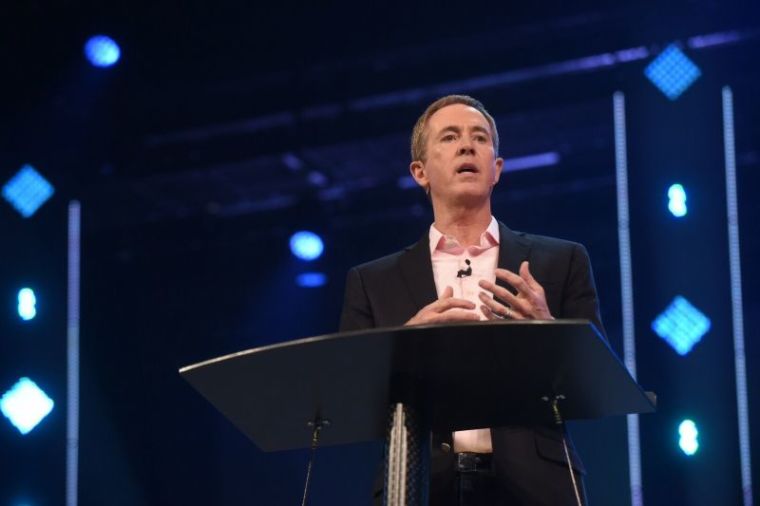 RICHMOND, Va. — North Point Community Church founder and Lead Pastor Andy Stanley has stated that congregations with multiple campuses have a "uniquely better approach" to church growth.
Speaking at Willow Creek Community Church's annual Global Leadership Summit on Thursday afternoon, Stanley talked about the success of his church since its founding over 20 years ago.
His speech was one of many shown to approximately 600 sites in the United States alone, among them West End Assembly of God in Richmond, Virginia.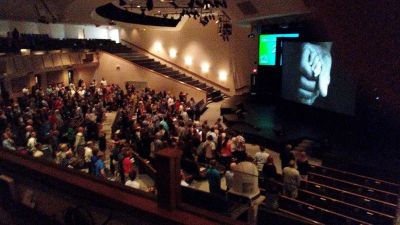 Stanley explained that his church decided to become a multisite congregation years ago to adapt to the problem of explosive growth.
"When we started doing multisite all those years ago, it was a solution to a problem. We had too many people and not enough seats and not enough building," said Stanley.
"Now multisite isn't a solution to a problem, now multisite is a church planting strategy. But it began as a solution to a problem that only certain churches had and consequently only a handful of people were looking for a solution."
A growing congregation adding campuses was described by Stanley as a "uniquely better approach" in handling church growth and outreach.
Stanley also referred to North Point as a church that was a "uniquely better product" than other congregations that existed in the Atlanta, Georgia, area and as a result, "it grew like crazy."
"It was a uniquely better product in this sense: nobody was doing church the way we were doing church in the southeast United States," noted Stanley.
"If you have the only hotdog stand in town, your hotdogs don't have to be that good. We had the only one of these kinds of churches. If you wanted this kind of church, we were the only show in town."
Stanley explained that he was taking a category already familiar to the region, the category of churches, and then did something "so unique with it, that it gets people's attention."
"We are not unique anymore," added Stanley, noting that the style of worship and sanctuary advanced by North Point over two decades ago has become common among nondenominational churches in the United States.
The North Point founder also discussed how his church is always looking for the next unique idea and he called upon those watching at Willow Creek and nationwide to ask the "uniquely better questions" or "Is This Unique?" "What Would Make It Unique?" and finally "Is It Better ... Really?"
Stanley's comments were part of the opening day of the Global Leadership Summit, which featured prominent leaders in both Christian and secular enterprises.
In addition to Stanley, other notable speakers included Facebook COO Sheryl Sandberg, businessman and "The Profit" TV host Marcus Lemonis, International Justice Mission founder and CEO Gary Haugen, and Equal Justice Initiative founder and Executive Director Bryan Stevenson, among others.
In recent years, some have noted the growth of multisite congregations in the United States, with a 2014 study finding that churches with multiple campuses grow faster, have more lay-person participation, and reach more new believers than single-site churches.
Warren Bird, director of Research and Intellectual Capital Development for Leadership Network, which oversaw the study, believed that the trend will only become more common.
"More churches will continue to explore multisites, not as a tool for growth but as a means of taking the church to more people and taking a healthy church and reproducing it in other places," explained Bird in a 2014 webinar.