Muslim Politician Gives Up Drink for Lent, Will Donate Money to Help Persecuted Christians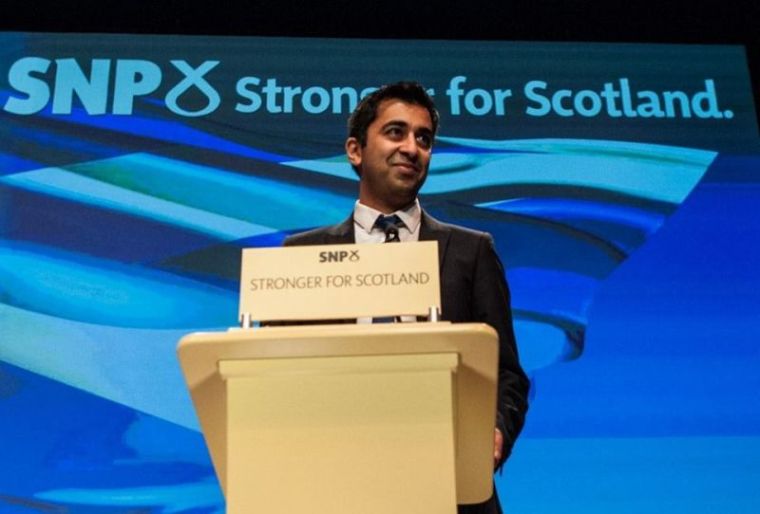 A Muslim government official in Scotland is giving up his favorite soft drink for Lent and donating the money he saves by not having to purchase the beverage for 40 days to a charity that helps persecuted Christians across the globe.
Humza Yousaf, the Scottish Minister for Transport and the Islands, took to social media last week to announce that he is showing solidarity by participating in the Christian observance of Lent, which lasts this year from Feb. 14 through March 29.
The 32-year-old Scottish National Party politician also created a poll on Twitter, asking his followers to choose which vice he should abstain from for 40 days.
In the tweet, Yousaf explained that the money he saves will be donated to the Catholic charity Aid to the Church in Need Scotland.
A total of 2,499 people participated in the poll. Twenty-seven percent of voters wanted Yousaf to give up chocolate, 15 percent said he should have given up chips and 14 percent think he should have given up crisps.
The winner of the poll was the Scottish soft drink Irn-Bru, which received 44 percent of the vote.
"As though there was any doubt the Bru was going to win...I apologise in advance to Barrs for the dip in sales you are about to experience. [It's] all for a good cause!" Yousaf tweeted.
In another tweet, Yousaf explained that the reason why he is supporting Aid to the Church in Need Scotland is because the persecution of Christians in Muslim majority countries is a trend that is really bothering him.
"Those who commit such heinous acts against humankind insult name of Islam," he stated.
According to Aid to the Church in Need Scotland, Yousaf had previously spoken at an Aid to the Church in Need event in 2015, when he spoke about how religious freedom is a fundamental human right for all.
"The Scottish Government strongly condemns the persecution of Christians and other communities on the basis of their religion, belief or ethnicity," Yousaf was quoted as saying during the event held at the Shrine of Our Lady of Lourdes, Carfin.
Yousaf's show of solidarity comes after hundreds of Muslim, Christian and Jewish leaders convened earlier this month to draft and sign the Washington Declaration in Washington, D.C.
The declaration calls for the protection of religious minorities around the globe and the right of minorities to freely worship and live in accordance with the faith.
The declaration builds upon the Marrakesh Declaration of January 2016 that calls specifically for the protection of religious minorities in Muslim-majority nations and was signed by over 350 faith leaders.
"[W]e cannot love and serve God if we fail also to love our neighbors — including the strangers in our midst," the Washington Declaration reads. "Recognizing that our shared values are more important than our differences, and that we are strongest when we act together, we pledge to combine our best efforts to foster unity where there is discord, aid the impoverished, tend the vulnerable, heal the poor in spirit, and support measures that will ensure respect for the dignity of every human being. We will be guided in this endeavor by convictions that flow from our deepest theological understandings."
The Washington Declaration was an effort steered by former United States ambassador at-large for international religious freedom Rabbi David Saperstein, evangelical Texas Pastor Bob Roberts, Imam Mohamed Magid of the All Dulles Area Muslim Society in Virginia, former archbishop of Washington Cardinal Theodore McCarrick and Mohamed Elsanousi of the Network for Religious and Traditional Peacemakers.