N. Korean Defector Recalls Screams of Pregnant Mothers During Forced Abortions; Inmates Used as Dog Food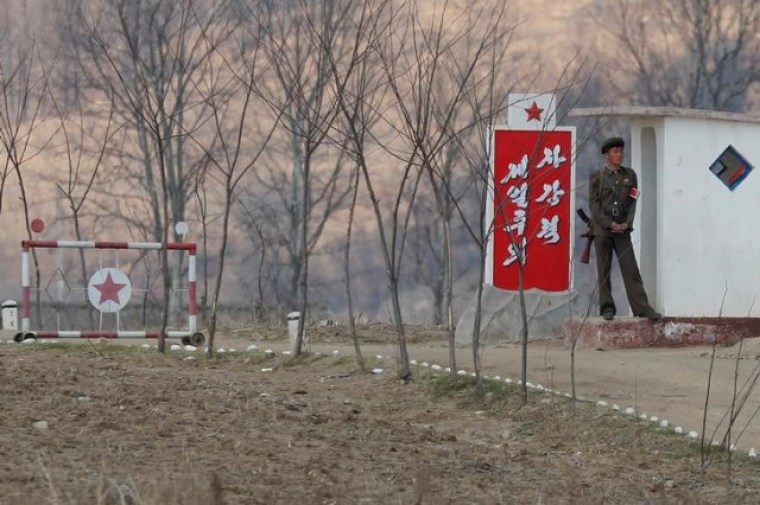 A North Korean defector has opened up about her horrific experiences at prison camp, where she says women are forced to undergo forced abortions at night, while some inmates are used as dog food.
Ji Hyeon-A told United States Ambassador to the United Nations Nikki Haley during a meeting on human rights that she was forced to abort her baby after she was repatriated from China.
"Pregnant women were forced into harsh labor all day," she said, according to Fox News on Monday.
"At night, we heard pregnant mothers screaming and babies died without ever being able to see their mothers."
As for her own experience, the defector said that she was caught in China and sent back home when she was three months pregnant. She was then forced to undergo an abortion without medication at a local police station.
"My first child passed away without ever seeing the world," she said, "without any time for me to apologize."
Ji added that at one detention center, inmates were starving to death, and their dead bodies were "given to the guard dogs for food."
The woman managed to escape to South Korea in 2007, where she was reunited with her mother, brother and her younger sister, though she does not know what happened to her father.
She described North Korea as "a terrifying prison" and said that "the Kims are carrying out a vast massacre and it takes a miracle to survive there," speaking of the country's leadership.
While urging the U.N. to help fight abuses in North Korea, she recited one of the poems she wrote, titled "Is anyone there?"
"I am scared, is anyone there? I'm here in hell, is anyone there? I scream and yell but no one opens the door. Is anyone there? Please listen to our moans and listen to our pain. Is anyone there? People are dying, my friend is dying. I call out again and again but why don't you answer. Is anyone there?" 
Other defectors have detailed the extreme mistreatment of women in the country's army. Lee So Yeon told BBC News in November that female soldiers are repeatedly raped, with the stress causing many of them to stop menstruating.
"After six months to a year of service, we wouldn't menstruate any more because of malnutrition and the stressful environment," Lee recalled at the time.
"The female soldiers were saying that they are glad that they are not having periods. They were saying that they were glad because the situation is so bad if they were having periods too that would have been worse."
Choi Kwanghyuk, another defector who now lives in Los Angeles, told The Christian Post in October that Christians endure some of the worst persecution in North Korea.
Choi talked to CP about running an underground church there, under the most secretive circumstances.
"Our meeting spot was literally underground. In North Korea, we dig holes on the ground to store Kimchee and potatoes over the winter. It's very cold in North Korea and if we don't bury it underground, then it will freeze up. We don't have heating system in North Korea," he said.
"We meet in this rectangular hole and use [a] lantern to study the Bible. Since we cannot sing out loud, we praise by humming the hymn."