NAACP Image Awards Recognize Tina Campbell's Solo Efforts Along With Veteran Gospel Artists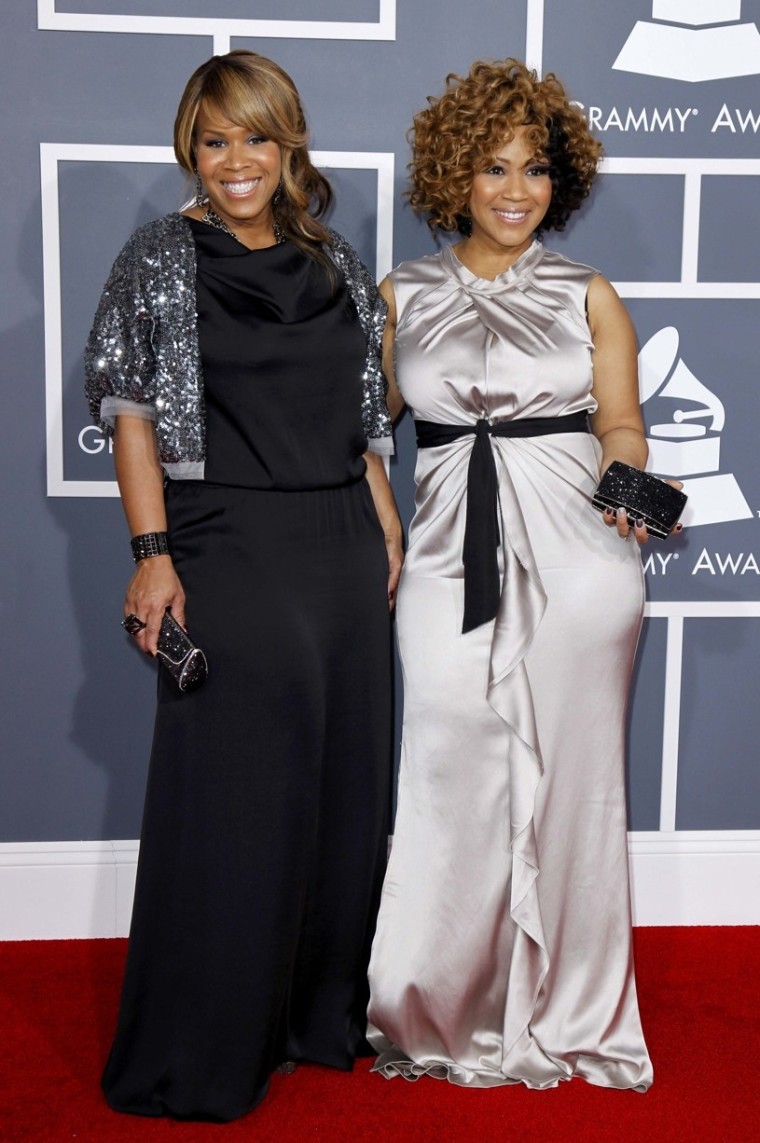 Tina Campbell is witnessing the fruits of her labor with her It's Personal record being nominated for Outstanding Gospel Album at the 47th annual NAACP Image Award nominations.
The NAACP Image Awards celebrates multi-cultural achievements and performances in television, recording, literature, motion picture, writing and directing along with people promoting social justice in creative ways. This year, Tina Campbell's first solo effort following her hiatus from gospel music duo Mary Mary was recognized as one of five nominees in the Outstanding Gospel Album category.
Tina re-tweeted some congratulatory messages from supporters, including her fellow Mary Mary group member Erica Campbell, who was nominated for the honor last year.
"Super proud of my sister!!!!! @teddyandtina #itsPersonal NAACP Image Award Nomination #naacp #imageawards #bestgospelalbum #proud #MaryMary," Erica wrote, honoring her sister on Instagram.
When speaking to The Christian Post about her new album last year, Campbell revealed that God helped her overcome tribulations like her husband's infidelity and the death of her father by inspiring her with the It's Personal album.
"God started downloading all of this music into me and I knew that God gave it to me to give it away," she said. "I knew when it came time to give it away, I didn't want to just do things as usual."
Aside from Campbell, veteran jazz gospel music singer Kim Burrell was also nominated for the honor with her sixth studio album "A Different Place."
The singer seemed to tweet her excitement for the nomination when she wrote, "Guess who's nominated for an @naacpimageaward in the Outstanding Gospel Album category for 'A Different Place?!'"
After over three decades making music, saxophonist and songwriter Kirk Whalum is also nominated for Outstanding Gospel Album and expressed his gratitude for the opportunity.
"So honored The Gospel According to Jazz Chapter IV has been nominated for Best Gospel Album," he wrote.
Gospel music singer and Bishop Marvin Sapp was also nominated in the gospel album category for his album You Shall Live. Earlier this year, he described his 10th record to The Christian Post.
"I found myself going through the last four years of my life literally having to speak and declare and decree things over my life to keep me consistently encouraged. That's what the record is really about," Sapp told CP. "It's really about affirmation, declaration and us as individuals really just reciting that living is the only option and anything else outside of that isn't an option at all."
Another veteran gospel music artist rounds out the list of nominees in the form of Kirk Franklin and his new record, Losing My Religion.
"It's always exciting when your body of work kind of takes you for a surprise and that's really what happened to me. It threw me for a loop and a surprise," the songwriter and producer told The Christian Post about his album last month. "I really, really love that that can happen."
The 46th annual NAACP Image Awards will take place on Friday, Feb. 5, 2016, airing live on TV One at 9 p.m. ET. For more information, please visit http://www.naacpimageawards.net.