Nabeel Qureshi Says Doctors Believe His Body Is in Its 'Final Stages of Life'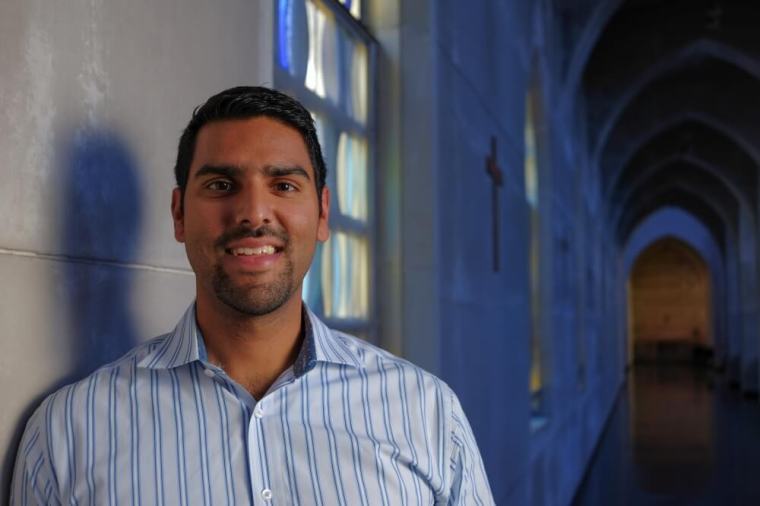 Cancer-stricken apologist and author Nabeel Qureshi says he's being moved to palliative care and doctors believe his body has entered the "final stages of life."
Qureshi, a Christian convert from Islam who served with Ravi Zacharias International Ministries before he was diagnosed with advanced stomach cancer in August 2016, posted an update to his video blog on Friday to share the unfortunate news that doctors have basically "given up" on treating him.
"I Wanted to give you a quick update of where we are — not the best news," Qureshi said in the video while laying in a hospital bed. "The doctors have pretty much given up on treating me. They think my body is in its final stages of life. So, they have suggested palliative care and that's what we are doing."
Qureshi added that the doctors are now resorting to "comfort measures."
"For example, the doctors have decided no more calories for me for a few days and if that means bad things happen then bad things happen," he explained. "So, it's looking pretty grim. I could really use your prayers. If we want the Lord to come through and do a miracle, it needs to happen in the next few days."
The news comes as Qureshi had been hospitalized for over a month and had his stomach removed due to severe bleeding. Qureshi explained in a previous update that cancer had also spread to his liver.
"It's the numbers of certain enzymes just won't get back to normal and so ... I had two separate doctors sit down and explain to me that, 'Nabeel, if these numbers get worse, you may enter into liver failure and there is nothing we can do for you at that point. That will be the end,'" Qureshi recalled.
"One of them just said, 'You will die if we don't fix your liver,'" he added.
The 34-year-old father and husband was released from the hospital in late August but had to be evacuated from his Houston-area home back to a hospital due to the severe flooding caused by Hurricane Harvey.
In his update from the hospital, Qureshi said that he wanted to share the dire news about his health because he needs people to pray for him and his family going forward.
"If there is something that I am kind of wrestling with through all this is its where does my faith need to be verses I, as a believer, and a real person, where can I actually find my faith? In other words, do I need to perform? Do I need to say I am going to have this level of faith right now?" Qureshi asked. "Honestly, I don't think so. I think God understands where I am right now and He comes along side us in that and He loves us and He gives us His strength."
On Saturday, Qureshi posted another update because he wanted the opportunity to discuss any misconceptions people might have had about his ministry.
"I have noticed at times that people will take the information that I share and use it to undercut one another. That has not been my intent," Qureshi said. "My whole point in teaching is for love to reign. So, as you consider my ministry, I hope it leaves a legacy of love, of peace, of truth, of caring for one another. That is my hope and my purpose behind this. If at any point, I have said anything that seems to contravene that, I do apologize and I hope that is not the legacy that I leave behind."
"Our God is a God of love. That should be what keeps us driven," he added later. "That should be foremost in our mind. So, whether you are talking to a Hindu, a Jew, a Muslim, a Christian, whoever you are talking to, may it be out of love. Thanks very much everyone. I'll talk to you again soon, I'm sure. Bye. Bye."