NBA Game Preview: Atlanta Hawks vs New York Knicks Prediction and Projected Lineup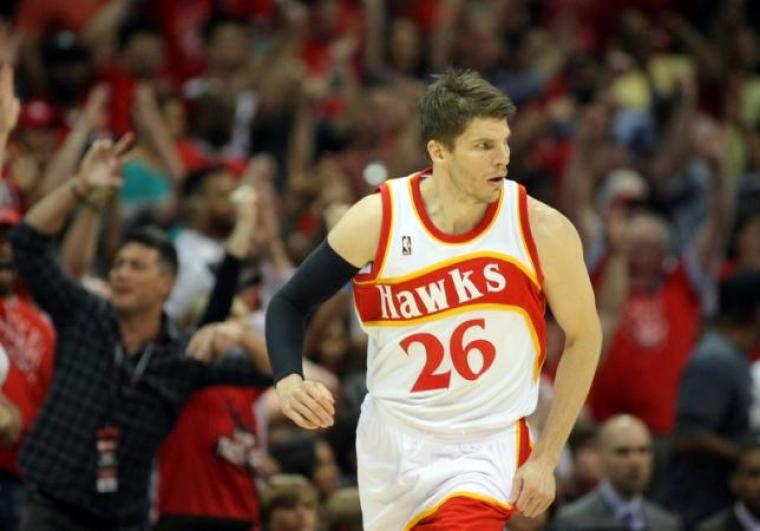 The Atlanta Hawks face the New York Knicks tomorrow, November 21, 2016, at 12 PM ET at the Madison Square Garden, New York.
The Hawks currently have a record of 9-3. They had a 6 game winning streak coming into their last game against the Charlotte Hornets, but Atlanta lost that game on the road, 100-96. Paul Millsap had a double-double for the Hawks, scoring 22 points and grabbing 13 rebounds.
Kent Bazemore had 19 points, 2 assists and 3 steals for the Hawks while Dennis Schroder had 11 points. Dwight Howard had a double-double with 10 points and 18 rebounds. Howard got ejected in the fourth quarter when he elbowed Cody Zeller to the head, resulting in a fragrant foul 2. With Howard no longer in the game, Kemba Walker of the Charlotte Hornets stepped up and led his team for the win.
The New York Knicks, currently with a standing of 5-7, also came off a loss after a 2 game winning streak. They lost a road game against the Washington Wizards with a final score of 119-112. Derrick Rose had 27 points, 4 assists and 2 rebounds for the Knicks. Carmelo Anthony scored 19 points, grabbed 3 rebounds and dished 3 assists.
Kristaps Porzingis contributed with 16 points, 7 rebounds and 4 steals. Brandon Jennings had a double-double with 17 points and 10 assists.
The Wizards had a strong first quarter and the Knicks had a run in the fourth, but it wasn't enough to get a win as they lost their 5th away game in this early NBA season.
Team Strategies
For the Atlanta Hawks to win, they must get Dwight Howard going inside the paint. To gain control of this matchup, they should also be dominant on grabbing rebounds.
The New York Knicks should try to start strong in the first quarter. They should also dictate the tempo of the game, and make lots of fast break plays.
Starting Lineups
The Atlanta Hawks will most likely have the following lineup: Dennis Schroder at PG, Kyle Korver at SG, Kent Bazemore at SF, Paul Millsap at PF and Dwight Howard at C.
The New York Knicks will have Derrick Rose at PG, Courtney Lee at SG, Carmelo Anthony at SF, Kristaps Porzingis at PF and Joakim Noah at C.
Prediction
The Atlanta Hawks will probably win this game based on the current power ranking. In fact, the Hawks are ranked fourth. Defensively they are the best team at forcing 17 turnovers per game. The Knicks are currently ranked 19th in the power rankings. It will take a bit more time for this team to gel together.