NBA Playoffs 2016: Portland Trailblazers vs. Golden State Warriors Game 2 Preview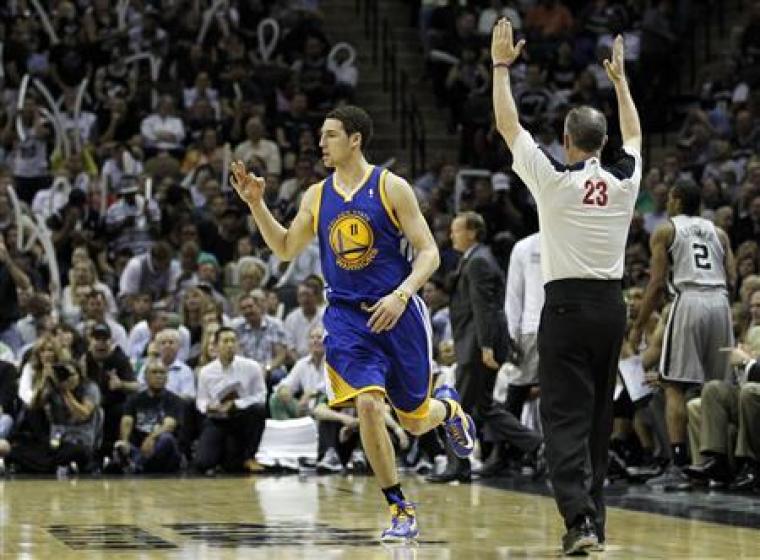 The defending champions Golden State Warriors are looking to extend their winning streak as they head to Game two of their second round series with the Portland Trailblazers with a 1-0 lead.
The second game is slated to take place on Tuesday, May 3rd, at the Oracle Arena in Oakland.
The Warriors got the job done, despite the absence of their go-to man, reigning Most Valuable Player awardee Stephen Curry, who is still sidelined with a sprained right knee, and could potentially be out for two weeks.
Instead, it was shooting guard Klay Thompson who was the main contributor for his team, scoring 37 points, along with five rebounds and five assists, shooting 14 out of 28 from the field, through 37 minutes of playing time.
Forward Draymond Green also put in significant numbers via a triple-double, dropping 23 points along with 13 rebounds and 11 assists, shooting 6 out of 14 from the field, through 37 minutes of playing time.
Green may have put on a scoring barrage, but heading into the contest, he actually told his teammates to play with a more defensive mindset.
"Everything has to be racheted up. I just told the guys that we've got to come out with a defensive mindset," Green said in an NBA.com report.
For their part, the Blazers had been fighting through Damian Lillard, who was the highest scorer for their team in Game one. Portland's starting point guard ended the night with 30 points and five assists, through 41 minutes of playing time.
Lillard believes that in order to defeat the defending champions, they would have to start the game strong and not let the Warriors build their momentum.
"We've just got to understand that they are a good first-quarter team," he said. "We've got to be better from the start of the game. So once we fix that and continue to compete the way we did, we'll have a chance."