New NBC Hit Show 'Manifest' Centered Around Bible Verse, Romans 8:28; 10.3 Million Watch Premiere
New NBC Hit Show 'Manifest' Centered Around Bible Verse, Romans 8:28; 10.3 Million Watch Premiere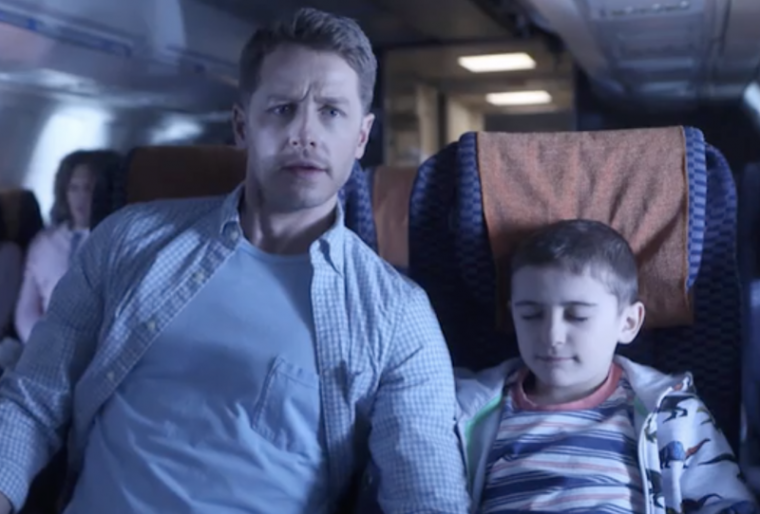 The new TV Show "Manifest" debuted on NBC this week and the series premiere, seen by over 10 million viewers, was centered on the Bible verse Romans 8:28.
WARNING SPOILERS AHEAD
The show compared to the hit series "Lost" was an instant fall breakout series. According to Deadline, "Manifest" drew a 2.2 rating in the 18-49 age group and 10.3 million viewers. The pilot was released online ahead of its opening and garnered an additional 1.2 million views on YouTube.
Monday's series premiere kicked off with the Stone family at the airport. The family matriarch tells her seemly depressed daughter to believe the Bible verse Romans 8:28 which says, "All things work together for good to those who love God and are called according to His purpose." Moments later, siblings Ben (Josh Dallas) and Michaela Stone (Melissa Roxburgh), along with Ben's young son, who is ill with cancer, opt to take a later flight back to New York apart from the rest of their family.
The flight they get on, flight 828, suffers severe turbulence and then re-emerges after going missing for more than five years which is the premise of the show.
The Stones reunite with their family after the mysterious years apart but things have drastically changed. On the upside, Ben's son Cal (Jack Messina) remained the same age he was when the plane first departed and is now able to receive cancer treatment that wasn't available when he left and may be able to cure him.
Throughout the episode, the number 828 keeps coming up and while everyone hails the passengers reappearance a "miracle," they all come back different. A handful of the passengers who returned from the inexplicable flight begin hearing messages in their head that help them solve crimes. The main character, Michaela, continually hears the scripture her mom shared with her before taking the life-changing flight and eventually ends up in church.
Toward the end of the episode, Michaela is seen in a church reading the Bible. When approached by the pastor she asks, "How do we know if we're the called?" he responded that it's something felt in the heart.
"Manifest" concluded with the entire group of survivors led by a "force" back at the site of the plane, which suddenly bursts into flames.