New York City Legalizes 'Third' Gender 'X' on Birth Certificates, Mayor Signs Bill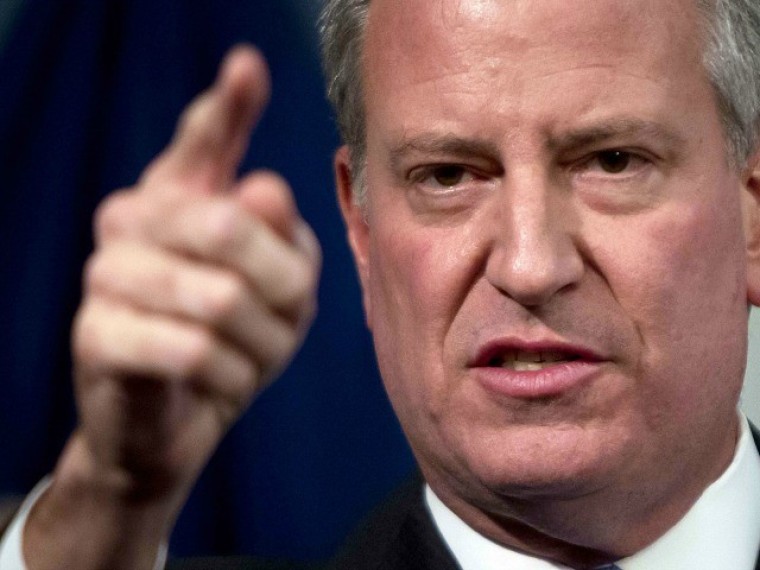 As of Jan. 1, 2019, the "third" gender, designated as "X" instead of "M" or "F," will be an officially recognized option for birth certificates in the largest city in the United States.
Bill DeBlasio, mayor of New York City, signed into law a bill that allows persons who self-identify as transgender or "non-binary," those who do not consider their gender to be male or female, to change their biological sex listed on their birth certificates without a doctor's note or affidavit.
The city council approved the measure, which was sponsored by council Speaker Corey Johnson, with a 41-to-6 vote last month. 
"This new legislation will empower all New Yorkers, especially our transgender and gender nonbinary residents, to have birth certificates that better reflect their identity, and it furthers the City's commitment to defending the rights of our LGBTQ community," de Blasio said Tuesday.
"Everyone has a right to their own identity. Everyone has a right to be themselves. That's why New Yorkers can now change their gender to M, F, or X on their birth certificate. To our transgender and gender non-binary neighbors, New York City sees you and has your back," he tweeted.
New York City's First Lady Chirlane McCray also weighed in.
"For the first time, all New Yorkers will be able to get a birth certificate that reflects and affirms their lived reality," she said.
"We will not stop there — we strive to extend that dignity to every aspect of life. We will stand strong against any attempt to deny members of the LGBTQ community the respect or safety they deserve as fellow human beings."
Tanya Asapansa-Johnson Walker, a transgender activist in the Big Apple, lauded the new law.
"This change may seem small, but this is monumental for so many people and I am so glad new generations will not have to endure such indignities," said Walker, who is the co-founder of the New York Transgender Advocacy Group.
"I am proud of New York City for protecting and advancing LGBTQ rights and deeply grateful to all the people that have advocated for the change."
The mayor's office reports that New York City is home to approximately 25,000 people who identify as transgender or gender non-conforming.
New York City now joins New Jersey, California, Washington, and Oregon, all of which have passed laws in recent years that allow the "X" designation on birth certificates. Washington D.C. permits such a designation on driver's licenses.
Before 2014, New York City residents seeking to alter their sex listed on their birth certificates were required to undergo a sex reassignment surgical procedure first.
Already in New York City, the human rights law code requires employers, landlords, and all businesses and professionals to use an employee's, tenant's, customer's, or client's preferred name, pronouns — including 'ze' and 'hir' if so specified — and titles regardless of the person's biological sex. Penalties for failing to comply, "misgendering," could result in thousands of dollars in fines.
Earlier this year, Ontario issued its first nonbinary birth certificate to a filmmaker who uses the plural pronouns "they" and "them." In the summer of 2017, Canada allowed the X gender marker to be placed on passports.
In Germany the government recently moved to allow a third gender marker on official documents in compliance with a November 2017 court ruling from the Federal Constitutional Court, a decision which held that unless people had the option to select a third gender identity other than male or female, gender entries should be done away with altogether. The third marker there is called gender "diverse."