NFL Chaplain Recuited for New Dating Show 'Match Made In Heaven'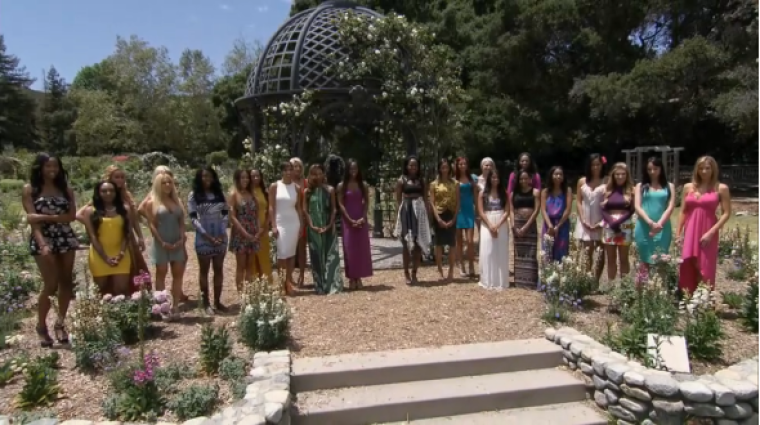 "Match Made In Heaven" is blending faith and romance like never before in a new WeTV series that combines a bachelor looking for love and his mother ready to curse out women to protect her son and a pastor.
The new show is similar to that of the popular ABC series, The Bachelor, with a few major differences. While both shows focus on one man dating numerous women picked to live in a house together and go on dates until he decides to dump one each week until his true love is one a few options for him to pick at the very end, the ABC series has never featured a black male bachelor in its 19 seasons. This is one of the reasons that Shawn Bullard, the black real estate mogul who operates Watchmen Property Management and Konkrete Investments, decided to join WeTV's dating show.
"For me, it was a great opportunity to show America that men of color, black men, are educated, are successful, we know how to court a woman. Especially in the moment of Michael Brown and 'I can't breathe,'" Bullard told Philadelphia Daily News. " We need a different of type of a role model in the black community. To be successful, we don't have to be a baller, or an entertainer. We can be CEOs, entrepreneurs."
The show will feature 24 women in a house vying for Bullard's love, while they endure drama with one another that make for popular reality television. WeTV is promoting the show with the tagline, "we're taking dating to a HOLY new level," and enlisted NFL chaplain Pastor Ken Johnson to help.
Pastor Johnson serves as the Indianapolis Colts chaplain and has been praying for the NFL team behind the scenes for over two decades. He explained his involvement in the production.
"They didn't shy away from controversy," Pastor Johnson said in an Indy Star report. "I just speak the Father's voice through the entire process."
He also serves as an evangelist at Lakeview Church and has married a number of Colts players. WeTV described the pastor's role on the show on its website.
"Sometimes you need help from above to find your true love. Who better to help him find The One than the man upstairs – or someone with a close connection," the show description reads. "Enter Pastor Ken Johnson (spiritual advisor to the Indianapolis Colts) who guides Shawn and observes the authenticity of 24 women living under one roof who are hoping to find a love connection with Shawn. Not only does the pastor weigh in on Shawn's choices, but when his very outspoken mother moves in, she too has a say on who could potentially be her daughter-in-law."
"Match Made in Heaven" premieres Wednesday, Feb. 4 at 8 p.m. ET on WeTV.