NFL wife Tamela Davis on motherhood, dangers of idolizing family and raising God-fearing kids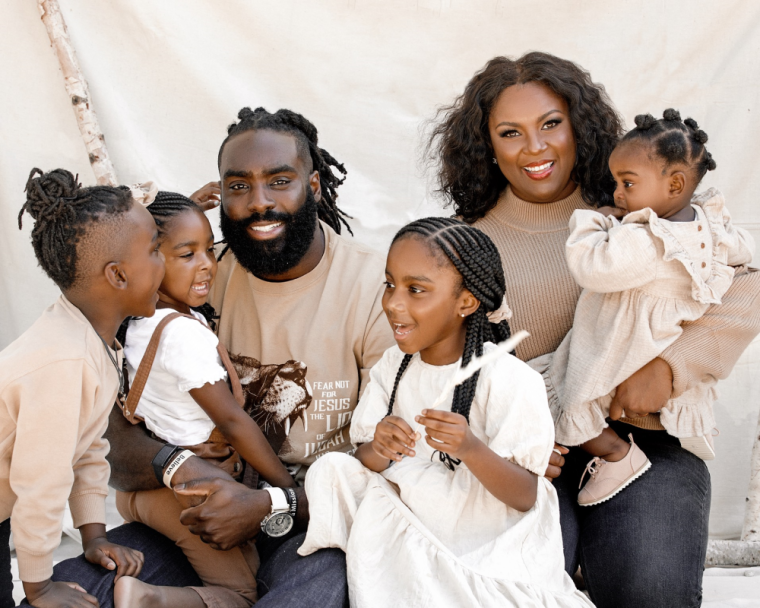 Tamela Davis, the wife of Saints' Linebacker Demario Davis and mother of five, is the first to admit she's a "recovering perfectionist."
"I've always struggled with trying to control and perfect every area of my life," she told The Christian Post. And since she first became a mother just over a decade ago, the pressure to be perfect has only increased. 
But over the years, Davis said, God revealed to her one very important truth: "He showed me that you're only perfect at one thing — and that's being imperfect," she said. "You have to learn from your mistakes. But you also have to live freely and know that you're simply called to steward these children that technically aren't yours — which was a hard thing for me to grasp — and love them unconditionally. As mothers, we're called to grow in God and model that for our children by the way we love them and serve them and teach them who He is."
"There is no way," she added, "to get it all right. It's good to have things in order, but also leave room for error and growth, and know that if you do come to the place — which you never will — where you're perfect, then that means you don't need Jesus. That means there's no room ... for Him. He didn't come for the people who are perfect. He came for the broken and sinful."
"Motherhood," she added with a chuckle, "has taught me how little control I have over so many different things in life."
Passionate about encouraging and uplifting other mothers as they navigate the ups and downs of motherhood, the homeschooling mother of four — with one on the way — runs the "F Word" blog, which stands for Faith, Family, Food and Football. 
A ministry leader in her own right, Davis opens up about her own struggles and triumphs as a mother, sharing candidly about the age-old tendency to make family an idol to offering wisdom on raising children who know and love the Lord. 
"Good things, even godly things, can become an idol," Davis reflected. "And one of the things that God revealed to me early on was that I was unconsciously making my children and my family an idol. I was always looking for different tools, resources, and strategies to be the perfect mother and then expecting my kids to act a certain way, talk a certain way, and be a certain way. I was expecting my kids to submit to my idols."
"But that," she added, "says something about me, and not about them, because I'm not giving them the opportunity to mess up or room to grow. Every opportunity is a teaching opportunity. I'm not saying it's OK for your kids to go out and act out of character, but instead of me getting frustrated because they're embarrassing me, or they're not submitting to my idea of how to do things, I need to realize my calling and responsibility is to disciple, train and shepherd my kids to know and love the Lord."
When it comes to raising godly children, Davis, who along with her husband founded the Devoted Dreamers Foundation, an organization that seeks to equip the next generation of leaders with the tools to be successful spiritually, mentally and physically, stressed the importance of first having an intentional, personal relationship with God — "it begins with us," she said. 
"If there's a disconnect between us and God, then there becomes a disconnect with how we're raising our children to seek and know the Lord," she shared. "We need to stay connected in prayer and keep Him above all things and constantly pursue Him in a way that allows us to be vulnerable so He can speak into our hearts and minds. Submit everything to the Lord and ask Him for clarity and wisdom."
Children, Davis added, are "never too young" to learn about Jesus. She shared the little ways she puts Christ first in her family's home, from singing praise songs during the day — "even my youngest will raise her hands in praise," she said — to reading Bible stories with the children. 
"From the time that my kids are inside of me, I'm reading God's Word and singing to them. They're never too young to be exposed to God and His goodness and who He is. You plant a seed, and it doesn't produce this mega fruit overnight, but as long as you're nurturing, watering, and pruning it, it grows and it thrives."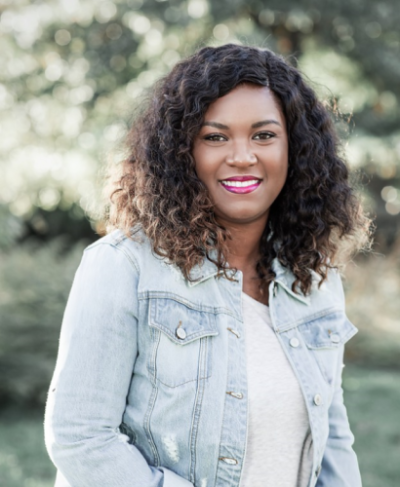 On her blog, Davis also shares the hard and painful parts of life, like her daughter's battle with cancer — all with the intention of highlighting God's faithfulness. 
Last year, she and her husband took their youngest of four children, daughter Carly-Faith, to the hospital in their hometown of Nashville due to a slight abnormality in her left eye. 
Carly-Faith was diagnosed with retinoblastoma in her left eye, a rare form of eye cancer that had progressed to its highest stage. Already blind in that eye, Carly-Faith required immediate surgery to remove her eye.
This past November, Carly-Faith was declared cancer-free — a moment Davis previously told CP had God "written all over it."
"People see the story, but we saw God," she emphasized. "He provided us so much peace and comfort. In the removal of her eye, we saw so many other small miracles right before our eyes. We were able to see God's hand in all of it."
Following Christ, she stressed, doesn't mean life will be pain-free. Ahead of Mother's Day, she encouraged women who desire to be mothers but have struggled with infertility or loss to "constantly submit that desire to the Lord." 
"It's such a difficult place to be in," she said. "It's a heartbreaking thing that we just won't understand in this life. But know there are so many different opportunities for you to be a mother figure in so many different people's lives. Know that God is strategically placing you in certain places and certain situations to be a light for Him and take advantage of those opportunities. Be prayerful, but also embrace every opportunity that's put before you to exemplify motherhood in various ways."
Motherhood, in all its forms, she said, requires "Jesus more than anything else," adding: "He needs to be the center of all we do. And seeing God be the head of our lives will prompt our kids to ask questions — and the older they get, the more He, too, becomes part of their lives."
Learn more about Tamela Davis here.