Nicole Kidman opens up about her belief in God, reveals she once wanted to become a nun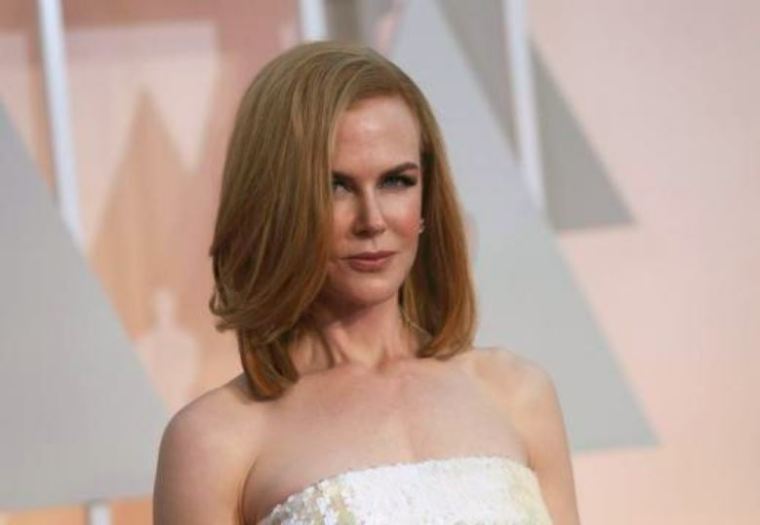 Nicole Kidman shared information about her faith and belief in God while promoting an upcoming film.
In the December/January of issue of Allure magazine, Kidman, who was raised in an Irish Catholic family, sported a diamond-studded crucifix, which she said was a gift from her grandmother that she wears all the time.
"I'm spiritual in the sense that I absolutely believe in God," she told Allure while gripping her crucifix in her hand.
She went on to reveal that she once thought of becoming a nun.
"I loved the idea of being a nun. Obviously, I did not choose to go that path, but I was very drawn to it," Kidman added.
The 51-year-old is the star of the new film, "Boy Erased," where she plays a pastor's wife. Her role of Nancy Eamons is the wife of a small-town Baptist pastor who put their son in a "gay conversion" program after discovering that he is gay.
While the filmakers reportedly didn't want to "throw God under the bus," the film does not present a Christian worldview on issues related to sin and sexuality. Christian film review site Movieguide said the movie "correctly criticizes some bad theology by Christian leaders but ultimately also endorses immoral behavior while inserting some foul language and a graphic scene of homosexual rape."
Ex-gays have argued the film is inaccurate in its portrayal of Christian ministries that help those struggling with same-sex attraction. 
"The mother is struggling herself, and there's a truth to it," Kidman said of her role. "She changes. She's the one that changes, and I love that. I think that's really beautiful."
Once linked to Scientology, the actress recently opened about about being estranged from her two eldest children that she and devoted Scientologist Tom Cruise adopted. Her kids decided to live with Cruise after their her divorce to the actor in 2001 and they chose Cruise's religion.
"They are adults. They are able to make their own decisions. They have made choices to be Scientologists and, as a mother, it's my job to love them," she shared with Australia's Who magazine. "And I am an example of that tolerance and that's what I believe — that no matter what your child does, the child has love and the child has to know there is available love and I'm open here. I think that's so important because if that is taken away from a child, to sever that in any child, in any relationship, in any family — I believe it's wrong. So that's our job as a parent, to always offer unconditional love."
In 2014, a video of the actress and her husband, country music star Keith Urban showed Kidman's Christian roots as the couple sang a popular Christian hymn during a hospital visit.
The two visited Monash Children's Hospital Neonatal Intensive Care Unit, in the suburbs of Australia, while in town for the Swisse Celebrate Life Ball. The Swisse Celebrate Life Ball is an Australian fundraiser for two children's hospitals, according to Deseret News.
Urban and Kidman toured the neonatal ward visiting kids with cancer, with gifts in hand. The couple sang "Amazing Grace" for the children and staff who were noticeably appreciative. Fans sang right along with them as they surrounded the two, hundreds gathered to catch a glimpse and meet the couple at the hospital.
Kidman displayed her worship song knowledge when she helped her husband remember the second verse of the song.