Nikolas Cruz: 5 Facts You Need to Know About Florida School Shooter
FBI Knew He Wanted to Be a School Shooter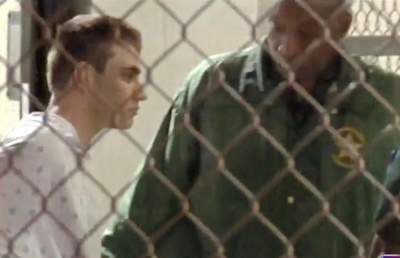 A disturbing profile has been emerging a day after the horrific school shooting at Marjory Stoneman Douglas High School in Parkland, Florida, where 19-year-old suspected gunman, Nikolas Cruz, killed 17 people and injured another 20.
Cruz, a former student at the high school who was expelled for unspecified disciplinary reasons, set off a fire alarm to get students out of the classrooms on Wednesday, and opened fire with his AR-15 assault rifle through the halls.
Reports are emerging that the FBI had been warned months ago about his stated intent to carry out a school shooting, with teachers at the school and classmates also attesting that his attitude and online postings were cause for serious concern.
Unlike a number of other mass school shootings in the United States, Cruz was captured alive by police, and is being held in a secure location after being treated at a local hospital.
Here are five key things to know about 19-year-old suspected mass shooter.