Nikolas Cruz: 5 Facts You Need to Know About Florida School Shooter
FBI Knew He Wanted to Be a School Shooter
2. Teachers at the High School Were Warned Too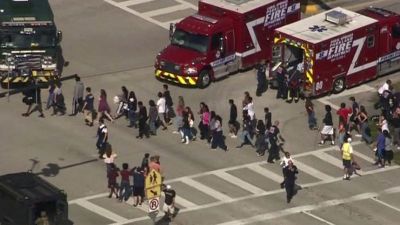 Classmates and teachers have said that it was no secret that Cruz was a troubled teenager, with some school staff admitting they were explicitly warned about the student.
Math teacher Jim Gard told the Miami News Herald that he had received an email from school administration about Cruz, who was one of his students.
"We were told last year that he wasn't allowed on campus with a backpack on him," said Gard, who had him in class. "There were problems with him last year threatening students, and I guess he was asked to leave campus."
Drew Fairchild, a Marjory Stoneman Douglas High student who had Cruz as a classmate in his freshman year, said that he "used to have weird, random outbursts, cursing at teachers."
Still, Superintendent Robert Runcie insisted that he was not aware of any concerns about Cruz.
"We received no warnings," Runcie claimed. "Potentially there could have been signs out there. But we didn't have any warning or phone calls or threats that were made."