Nikolas Cruz: 5 Facts You Need to Know About Florida School Shooter
FBI Knew He Wanted to Be a School Shooter
3. Cruz Had an Obsession With Guns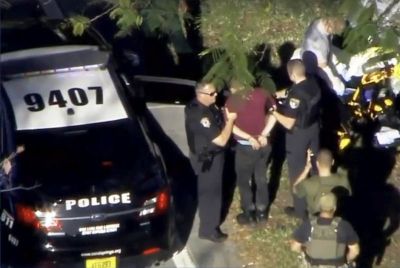 Broward County Sheriff Scott Israel said investigators are analyzing Cruz's digital profile, and have found "very, very disturbing" content.
He posted photos of himself with various guns, often concealing his face, and made multiple threats on YouTube and other sites.
"I whana shoot people with my AR-15" (sic), "I wanna die Fighting killing [expletive] ton of people" and "I am going to kill law enforcement one day they go after the good people," were among some of the things he posted, according to CNN.
A U.S. official briefed on the investigation said Cruz had legally purchased his AR-15 style rifle and had passed the background checks needed for the purchase.
While it is not yet clear if and what kind of mental illness Cruz might be suffering from, Israel said: "While people who are the victim of mental health illnesses are being treated, in the opinion of this sheriff, they should not be able to buy, surround themselves, purchase or carry a handgun."
"Those two things don't mix," the sheriff added.