NJ Priest Resigns Amid Allegations of Stealing $500K From Church for 'Compulsive Behaviors'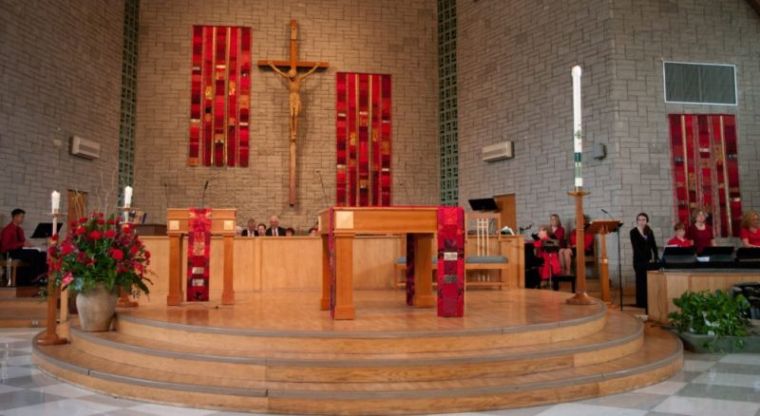 A priest in New Jersey who resigned amid health problems reportedly stole as much as $500,000 from his parish due to "compulsive behaviors."
The Rev. Douglas J. Haefner, who served as head of St. Matthias Church in Somerset, has officially resigned for health reasons.
However, according to a Nov. 2 letter sent by Bishop James F. Checchio of the Diocese Metuchen to the church, his resignation "coincides with serious questions and concerns that recently have been raised regarding the handling of parish finances."
"[Haefner] came to me about his own health problems and these financial issues in recent weeks and has expressed his sorrow for his actions and for letting us all down," wrote Checchio.
"As per our established practice, I have withdrawn Father Haefner's priestly faculties while the matter is being looked into."
At a meeting held Monday evening with parishioners, Checchio explained that it's likely Haefner took around $500,000 from the church, though an official estimate is still pending, according to NJ Advance Media.
Checchio said Haefner confessed that he was suffering from both physical and emotional issues that led him into financial ruin.
"(Haefner) came to see me in my office, and he said, 'I need help,'" explained Checchio. "'Some of my emotional problems have led to compulsive behavior on my part, and the compulsive behavior cost money.' (Haefner) said, 'I borrowed money from the parish.'"
Matthew Adams, an attorney representing Haefner, released a statement in which he maintained that his client was not guilty.
"Father Doug has indeed stepped back from his public ministry to address serious health issues. It is quite unfortunate that, as he steps out of the public, some have used the opportunity to violate the confidentiality that, as a matter of law, attaches to those health-related issues," said Adams, NJ Advance Media reported.
"With respect to the allegations being leveled against him, Father Doug enjoys the same constitutional presumption of innocence as any other citizen."