NC Political Ad Warns of Sex Offenders Abusing Young Girls in Bathrooms to Blast Democrat Gubernatorial Candidate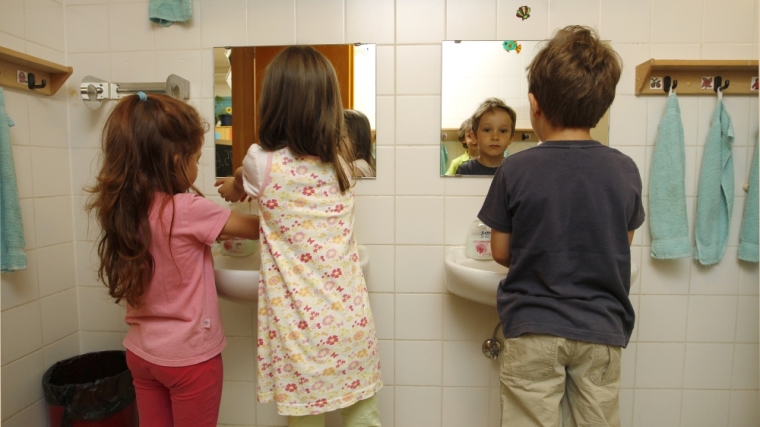 The North Carolina Values Coalition has " target="_blank">created a 30-second ad ahead of the state's gubernatorial election showing the potential harms of allowing men in women's bathrooms where young girls could be victimized by sexual predators.
The ad and an accompanying petition claims that the state's Attorney General Roy Cooper, who is challenging Republican Gov. Pat McCrory in the 2016 governor's race, hasn't fulfilled his duty to defend the state's law [House Bill 2] that requires people to use bathrooms that match their birth sex in government buildings.
"Not only has he [Cooper] failed to defend the bill — as mandated by his job responsibilities as our attorney general — but he has also campaigned against it," the petition states.
Cooper, the Democrat challenging Republican McCrory, opposes HB2. McCrory signed the bill last spring, The Charlotte Observer reports.
"The North Carolina ad refers to a Charlotte ordinance passed earlier this year that extended nondiscrimination protections to the LGBT community. It would have allowed transgender people to use the bathroom or locker room that corresponds with their gender identity," according to the Observer.
"The ordinance was nullified by the General Assembly's HB2, which banned local governments from passing similar anti-discrimination ordinances and requires transgender people to use the bathroom" of their birth sex in government buildings.
LGBT activist groups and supporters have spoken out against HB2 because they say it might discriminate against transgender people who are not comfortable with using the restroom of their birth sex.
Conservative Christian activists and authors Jason and David Benham have also accused LGBT groups of seeking to "destroy" North Carolina over the HB2 bill, and have urged conservatives to support Gov. Pat McCrory, who has backed the legislation.
"They basically bullied him (McCrory), and like the mob, said that 'if you don't overturn HB2, we are going to go after professional athletics, we are going to go after businesses, and we will boycott North Carolina, and we will destroy you,'" the brothers said of activist groups like the Human Rights Campaign and Equality NC.
"And they said, 'We are going to destroy you, we are going to destroy your state, and then we are going to take the victory and go all across this nation.'"
Part of the ad claims that Cooper's bathroom plan would allow "any man at any time enter a woman's bathroom simply by claiming to be a woman that day. No one is exempt. Even registered sex offenders could follow women or young girls into the bathroom or locker room, and no one can stop them."