Norwegian Christian Family Fast, Await Court Ruling on Custody of 5 Children Seized Over Spankings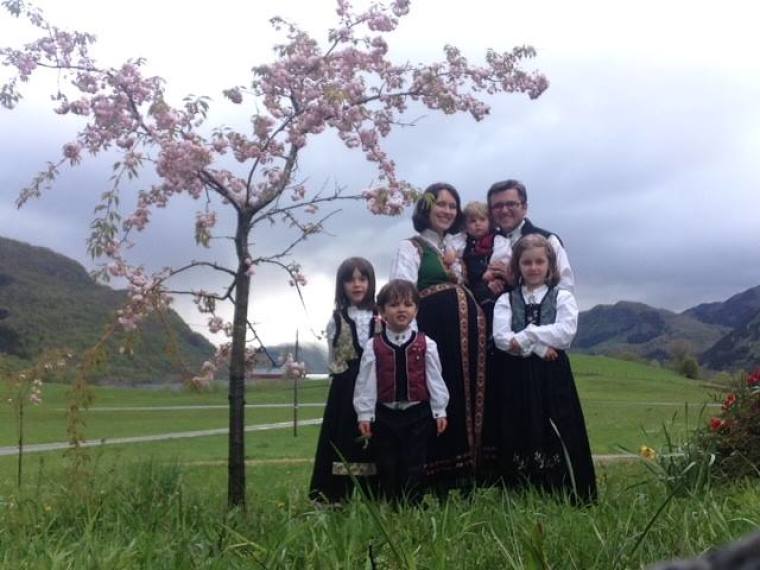 The Romanian Pentecostal parents who had their five children were seized from their custody by the Norwegian government last November are in the midst of a 40-day fast while they await a court ruling that will decide whether or not they will regain custody of their children.
Ruth and Marius Bodnariu, whose five children were taken from them by Norwegian child services on Nov. 16, appeared in court Monday and Tuesday and pleaded their case for why their children should be taken out of foster care and allowed to return home.
"We are at the end of the court procedures that took place on March 14 and 15. We are grateful to all of you for fasting and praying and for your support!" An official statement posted on the family's website by Pastor Cristian Ionescu, vice president of the Romanian Pentecostal Union in the United States and Canada, states.
"We continue to pray and fast as scheduled for 40 days before April 16!" the statement continued. "We also continue the mailing campaign, writing to public institutions as well as to dignitaries in local and state leadership positions, all over the world."
The family's online statement explains that although no ruling date has been set as of yet, they expect that a decision will come as soon as early April.
"We will post an official statement as soon as we will have a decision from the court!" The statement reads. "As we are close to the holidays, it is possible that a decision will not be made until the first week of April."
The Bodnariu family, which lives in Naustdal, Norway, has become the subject of numerous international protests against Norway's Barnevernet (child protection services agency) after their two daughters and three sons were removed from parental custody when one of the daughters told her school principal that her parents spank her and her siblings as a form of discipline, which is an illegal act under Norwegian law.
Many advocates, including a Texas-based lawyer with inside knowledge about the situation, have claimed that there was religious animus behind the Barnevernet's decision to remove the children from the home, stating that officials took issue with the family's belief that "God punishes sin."
"Documents and minutes of meetings have emerged since the abduction showing that as early as Oct. 13, 2015, more than a month before the children were taken into custody, the officials at Naustdal municipality disapproved of the parenting style of the Bodnariu parents; believing it, after questioning the children, to be based on the Bible," wrote lawyer Peter Costea, the the president of the Alliance for Romania's Families, in an analysis.
"They plainly state that Barnevernet 'is worried that this is a way of upbringing which is justified by the Bible,'" Costea continued. "The authorities pivoted their contemplated removal of the children on the 'attitude' the parents 'have to their own faith and way of upbringing when it comes to religion.'"
Meanwhile, other prominent Norwegian Christian leaders who support the spanking law say that it is ridiculous to insinuate that the children were removed by the agency because of the family's Christian faith.
"Every ethnic religious group may worship and raise their children according to their beliefs, as long as they don't violate Norwegian law," Andreas Hegertun, the spokesman for the Norwegian Pentecostal Movement, told The Christian Post in February.
"In practice this means as long as they don't use violence. I have never heard of anyone getting in trouble with the government for any other reason than violence, serious neglect or addictions. In this matter we, as churches, strongly agree with our government that violence toward children is not accepted."
An online petition was launched by Ionescu in support of the Bodnariu family in its quest to regain custody of its children. The petition has been signed by nearly 60,000 people across the globe.
They are just a normal Christian family trying to raise their children in the knowledge of God!" The petition argues. "There is no documented or otherwise abuse of any kind in this family!"