78-Y-O Nun Caught on Camera Shoplifting From Pennsylvania Grocery Store
78-Y-O Nun Caught on Camera Shoplifting From Pennsylvania Grocery Store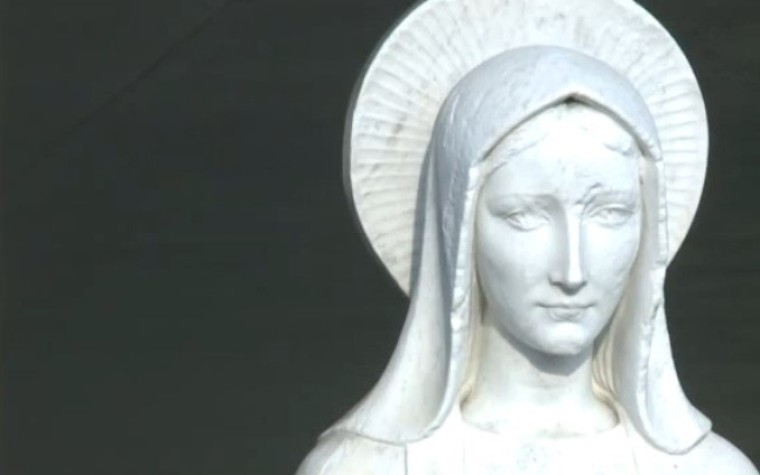 A 78-year-old nun was caught on surveillance video stealing toiletries and snacks from a grocery store near Berwick, Pennsylvania, Monday.
The nun, identified as Agnes Pennino, was spotted by fellow shoppers at Surplus Outlet stuffing $23 worth of coffee, soap and shampoo into grocery bags she had concealed in her purse.
Store managers used surveillance video to identity the license plate on Pennino's car, which was traced to the Saints Cyril and Methodius Convent, the nun's home located in Danville.
Manager Zane Kishbach told WNEP-TV that he was alerted to the nun's behavior by a fellow shopper, but Pennino had fled by the time he made it to the front of the store.
"Another customer came to me in aisle 5 and said, 'I'm not sure what I'm seeing, but I think a woman is stealing,' and she had already left the store by that time and I went out to pursue her."
"I was shocked, to say the least. I was shocked. I couldn't believe it that a nun would actually do something like that," Kishbach added.
Local media outlets report that shoplifting in Pennsylvania is a summary offense, meaning the nun will likely pay a fine for the theft.
There have been other news reports of nuns committing less-than-holy acts in the past.
A YouTube video posted back in 2012 shows a woman dressed as a nun stealing beer and bottled water from a convenience store. Although the authenticity of the video was questioned, it did garner over 100,000 page views.
In 2013, 68-year-old Mary Anne Rapp, a nun in Lewiston, New York, was ordered to serve three months in jail after she stole $128,000 from two churches in her state.
The nun had used the money to fuel her gambling addiction, authorities argued, and was siphoning the cash from collection plates and checks sent to the churches. Rapp's bad deeds were discovered during a church audit in 2010.
"Not only was she taking from cash proceeds from the weekly passing of the plate, but also checks that were coming into the church and depositing them into her account," Orleans County District Attorney Joseph Cardone told ABC News in 2013.
Cardone added that the amount Rapp stole "really varied on a weekly basis," saying "it depended how much money came in and went."
As The Christian Post has reported, pastors have also been caught in the act of stealing.
In October, a married pastor in St. Louis, Missouri, was charged with one count felony stealing after he was caught taking $21,000 in church funds to pay off his mistress, whom he met online.
The pastor, Ralph "Drew" Sawyer of Lindsay Lane Missionary Baptist Church in Florissant, had been using his church's ATM card to withdraw thousands to give to the 20-year-old mistress to keep her from telling others about their affair.