NYC Mayor de Blasio Reveals Teaching Biracial Son Not to 'Reach for Cell Phone' Near Police Officers; Police Union Chief Slams 'Moronic' Comments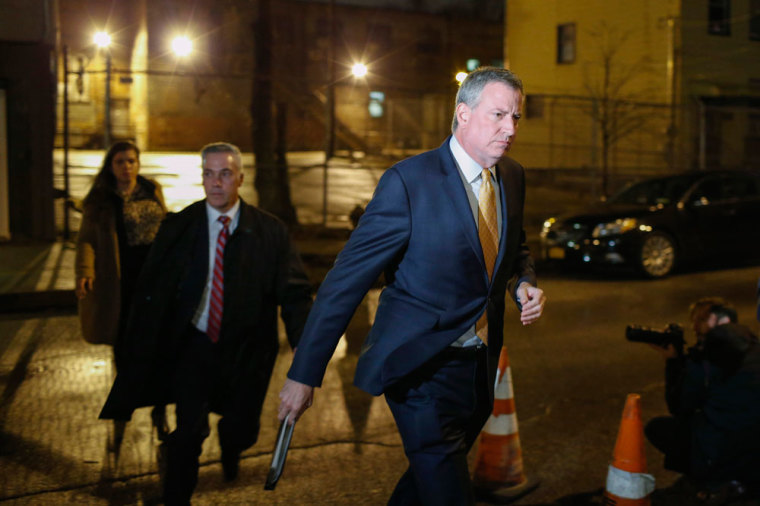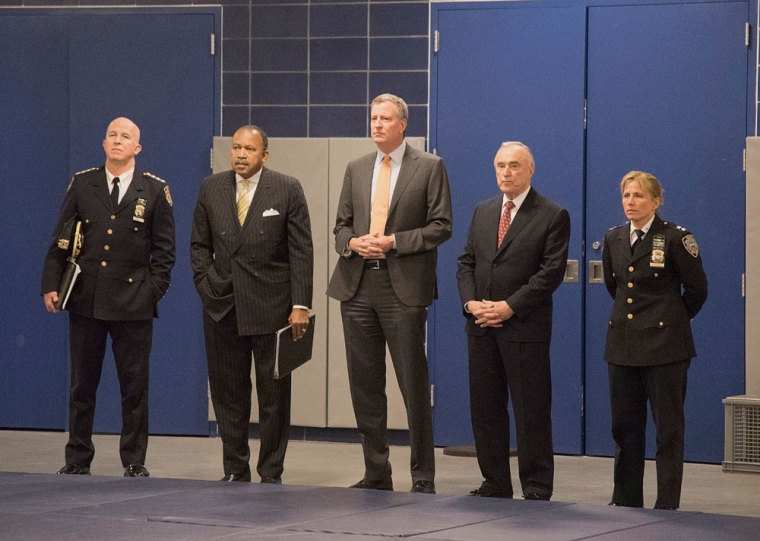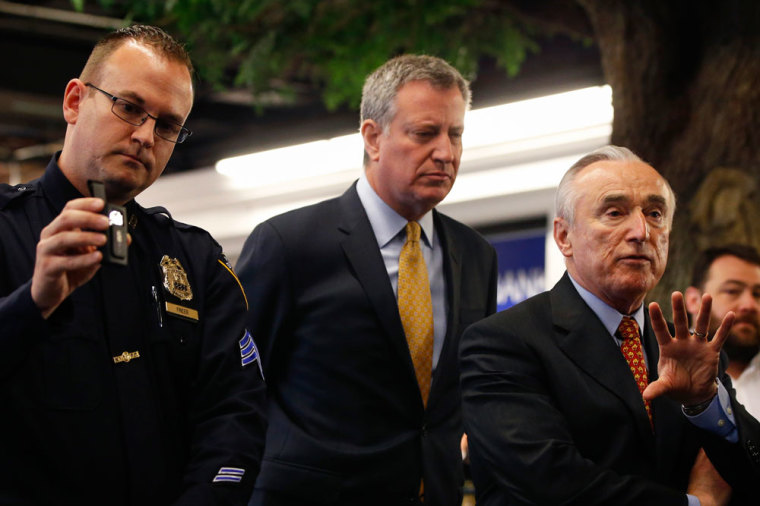 View Photos
New York City Mayor Bill de Blasio revealed in an interview on Sunday that he has taught his biracial son to not "move suddenly" or "reach for [his] cell phone" when near police officers, adding that the reality is different for white children. A police union chief responded by slamming the comments as "moronic," and said that they do not help ease the racial tensions in the city.
When asked by ABC News on Sunday whether he believes his son, Dante, is at risk from the police department, de Blasio, who is married to an African-American woman, said:
"It's different for a white child. That's just the reality in this country."
He continued: "And with Dante, very early on with my son, we said, 'Look, if a police officer stops you, do everything he tells you to do, don't move suddenly, don't reach for your cell phone,' because we knew, sadly, there's a greater chance it might be misinterpreted if it was a young man of color."
He added that people know that police officers protect them, but warned that "there's that fear that there could be that one moment of misunderstanding with a young man of color and that young man may never come back."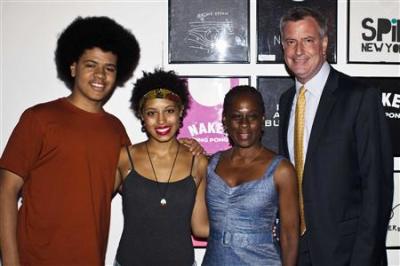 The NYC mayor's comments follow several nights of protests that gripped a number of U.S. cities, including New York, following a grand jury's decision not to indict the white police officer involved in the controversial death of unarmed black man Eric Garner.
Ed Mullins, head of the Sergeants Benevolent Association, slammed de Blasio's comments as "moronic," NY Daily News reported, and argued that the mayor "doesn't belong" in New York.
"He has a security detail of New York City police officers assigned to protect his family. And yet he's making statements that his son shouldn't feel safe with New York City cops," Mullins said on John Catsimatidis' radio show on AM970.
"Ultimately, if this individual who's in charge of running this city doesn't have faith in his own son being protected by the NYPD, he may want to think about moving out of New York City completely. He just doesn't belong here," he added.
De Blasio has also been criticized by Patrick Lynch, head of the Patrolmen's Benevolent Association, the city's largest police union, who accused the mayor of throwing police "under the bus" by telling his son to be wary of police officers.
NYC Police Commissioner Bill Bratton further added that many police officers feel that they are "under assault" in America as a result of the protests that have swept the nation.
"Policing at the moment is under attack, it really is," Bratton said.
In his interview on Sunday, de Blasio denied that he has thrown police "under the bus," however, and said that he has "immense respect" for law enforcement agents. He added that improving training and communication can "transcended" problems between police and minority communities.
"The point here is we have a whole series of things we have to do to change the dynamics in our city. This is true all over the country," the NYC mayor said. "We have to retrain police forces in how to work with communities differently. We have to work on things like body cameras that will provide a different level of transparency and accountability. This is something systemic. And we bluntly have to talk about the historic racial dynamics that underlie this."