NYC's 3rd gender X birth certificate makes male and female obsolete, says Christian philosopher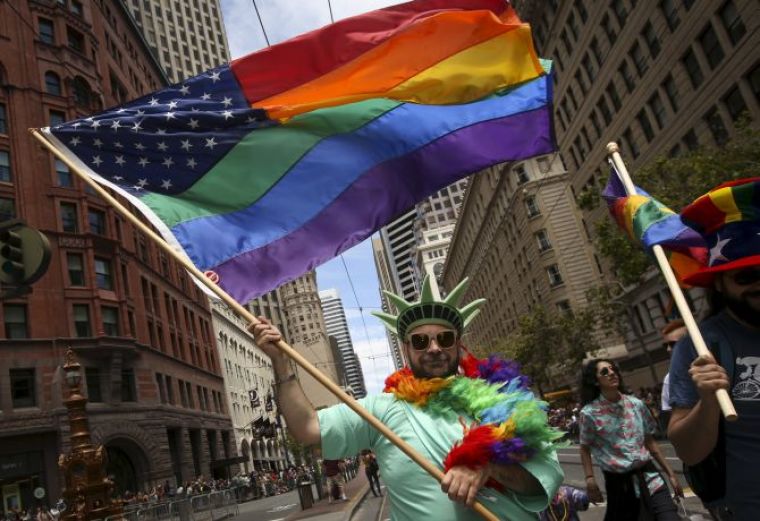 New York City residents can now legally change their birth certificates to indicate that they identify as transgender or nonbinary.
New York City Mayor Bill De Blasio signed the measure into law last year, which adds an X designation to birth certificates, along with M for male and F for female. 
"To all trans and nonbinary New Yorkers: We see you, hear you and respect you," the mayor's office said Dec. 29 on Twitter.
"Starting in 2019, all New Yorkers will be able to change their gender on their birth certificate to M, F or X — without a doctor's note."
The move has been praised by LGBT activists. "It felt really monumental to me," said Ethan Rice, a senior attorney at Lambda Legal, who co-chaired the advisory board that helped create the law, adding that he was grateful "the government is recognizing that transgender people, as citizens, are the ones who know what their identity is and are able to tell the government that really, rather than the other way around."
Others say the move exemplifies how society is abandoning physical reality in service to an incoherent ideology and moving toward the erasure of the human body in the law.
Daniel Moody, a Christian philosopher and the author of The Flesh Made Word, explained in a Friday interview with The Christian Post that it's worth reminding ourselves that the purpose of a birth certificate is to capture truth in language, thereby connecting persons to laws — not only for the sake of the individual but for society as a whole.
"And in order for the birth certificate to perform its function, the recording of a person's sex is both necessary and sufficient," he said.
"X does not denote sex 'unknown.' Indeed, it is far more accurate to say it signifies 'I do not wish anybody to know my sex.' The new possibility has nothing to do with biology and everything to do with a destructive anti-body ideology. Anybody can self-identify their way out of the categories of male and female."
The category is a "catch-all" one, he added, not a specific state of being, defining identity in terms of a negative only: "Neither male nor female." And if the goal is to allow someone to have legal documents matching the "true self," the creation of the non-specific 'X' does not solve the purported problem.
This arrangement will not satisfy the average gender ideologue, for whom anything is potentially an identity except for the body, Moody said.
"We can expect 'X' to quickly fragment and the list of specific identity options to grow longer, becoming even more meaningless."
The New York City law does not permit parents to select the X designation at birth, but they do have the ability to change the gender marker on the birth certificate at any time before the child is 18 years old. People older than 18 can make the change on their own.
Moody stressed that although this supposedly only applies to a tiny minority of people, the X marker carries with it profound implications for everyone.
"No legal regime can contain within itself two versions of human identity. Law cannot tolerate a situation in which some people are fundamentally a sex (body) while other people are essentially a gender (mind). The two challengers for the crown of most essential identity will eventually come into conflict with one another, at which point something has to give," he explained, calling this the crux of the matter.
"In law, bedrock identity can only be sex for everybody or sex for nobody. And given that X provides a vehicle by which to avoid having one's sex registered in law, the situation is now sex for nobody."
He added: "To erroneously describe the X as a third gender is to give the impression that X is an innocent addition. But X is anything but a tiny alteration that affects a minuscule number of people while leaving undisturbed everybody else's legal status."
Presently, seven states and jurisdictions have a similar "third" option available for drivers' licenses: Arkansas, Colorado, Maine, Minnesota, Oregon, Washington, D.C., and California, according to the National Center for Transgender Equality's ID Documents Center.
"When law employs some marker other than sex as its chosen method by which to register fundamental human identity, everybody is prevented from accessing legal recognition of his or her embodied identity. True, women can still legally access the word female, but only on the same grounds as can any male," Moody reiterated.
"Put bluntly, the apparently innocuous addition of an X results in the terms male and female no longer meaning for anybody that which they previously meant for everybody. In the eyes of the law, those long-familiar words now serve to obscure the very thing they formerly revealed: the body. As an ideology, gender audaciously helps itself to the language of the body.
"As is the case with its bogus scientific claims, gender wears the words male and female as an effective and efficient disguise," he concluded.