Obama Has 'No Clue' About Race Solutions; Partially to Blame for Race Problems, Says Bill O'Reilly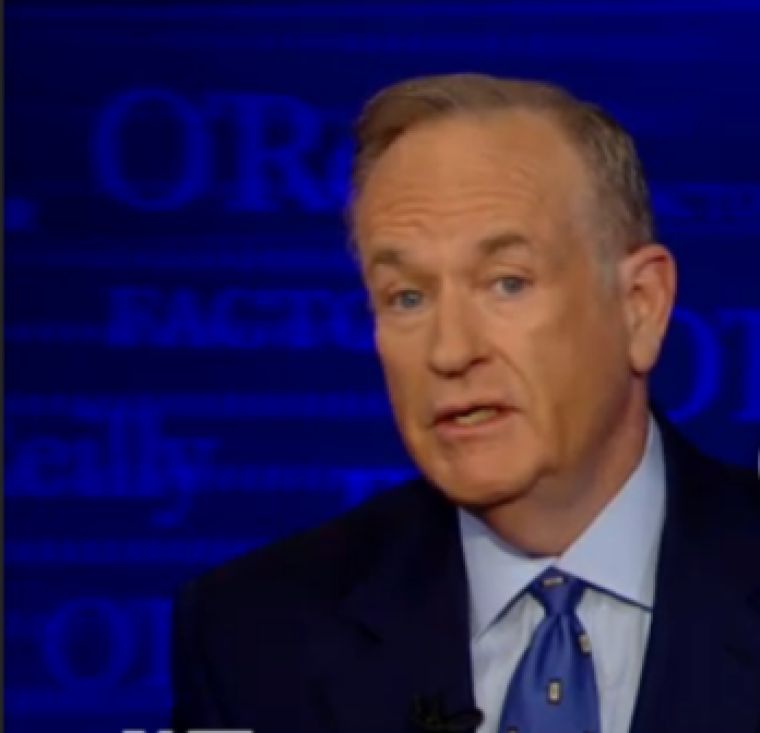 Fox News pundit Bill O'Reilly discussed the race issue on Monday, praising President Obama for raising the problem while attacking America's leaders as utterly misled about – and even implicitly supporting – its root cause.
"The sad truth is that from the president on down, our leadership has no clue, no clue at all about how to solve problems within the black community," O'Reilly charged in his "Talking Points Memo." The real solution isn't more legal civil rights or gun control, but cultural change, the pundit argued.
O'Reilly defended George Zimmerman, the neighborhood watchman who killed unarmed 17-year-old Trayvon Martin. The Fox commentator said Zimmerman did not attack Martin based on skin color – "there is no evidence of that" – but "the culture that we have in this country does lead to criminal profiling because young black American men are so often involved in crime."
"Young black men commit homicides at a rate 10 times greater than whites and Hispanics combined," O'Reilly admitted. But the most-wanted culprits, "guns, poor education, lack of jobs," are not to blame so much as "the disintegration of the African-American family."
Almost three quarters (73 percent) of black babies are born out of wedlock. "That's a personal decision," O'Reilly explained, "a decision that has devastated millions of children and led to disaster both socially and economically." Due to this lack of family, he argued, "young black men often reject education and gravitate towards the street culture, drugs, hustling, gangs."
While each person makes these decisions freely, the culture supports such behavior, the commentator claimed. "The entertainment industry encourages the irresponsibility by marketing a gangster culture, hip hop, movies, trashy TV shows to impressionable children," and President Obama has welcomed industry leaders into the White House, he asserted.
Songs and films celebrating the lifestyle of "sex, drugs, and rock and roll" usually don't mention the devastation these weapons can cause. O'Reilly argued that Detroit residents know what destroyed their city – "narcotics. They know addiction leads to crime and debasement."
While the "race hustlers and limousine liberals" complain about drug peddlers being imprisoned for "nonviolent crime," this Fox commentator does not give the dealers a free pass. "The thugs who sell hard drugs, no matter what color they are, deserve to be put away for long periods of time" because "they sell poison, they sell a product that enslaves and kills."
O'Reilly laid out a strict plan of cultural reform to address the problems that plague the black community.
"The solution to the epidemic of violent crime in poor black neighborhoods," he argued, "is to actively discourage pregnancies out of marriage, to impose strict discipline in the public schools, including mandatory student uniforms, and to create a zero tolerance policy for gun and drug crimes imposing harsh mandatory prison time on the offenders."
O'Reilly also encouraged President Obama and the Reverends Al Sharpton and Jesse Jackson to call out the entertainment industry. "Hey listen up you greed heads, if a kid can't speak proper English, uses the "f" word in every sentence, it's disrespectful," and "that child will never, never be able to compete in the marketplace of America."
"It has nothing to do with slavery," he declared. "It has everything to do with you Hollywood people and you derelict parents." Chillingly, he added, "you're the ones hurting these vulnerable children."