Obama Is Playing With Matches After Midterm Elections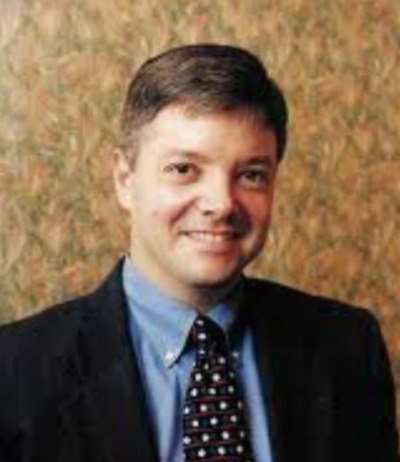 The mid-term election should have been a resounding wake-up call to President Obama to change from his liberal agenda and start working with an emboldened Republican Party. On Tuesday, the GOP took over control of the U.S. Senate, expanded its majority in the House and gained governorships in such blue states as Maryland and Illinois.
The voters delivered a clear repudiation of the Obama presidency and his quest to remake America. Amazingly, the tone deaf President did not admit his role in the Democratic Party defeats. At a Wednesday news conference, the President refused to acknowledge the message from the voters and continued to admit that executive amnesty was on the horizon for millions of illegal immigrants.
The President is continuing on a path that will bring chaos and ruin to this country. House Speaker John Boehner cautioned the President against executive amnesty and said that President should not "play with matches." If he does grant amnesty and ignores the electorate, Boehner believes that Obama will "burn himself."
In Boehner's view, if Obama grants amnesty, he will be acting "unilaterally" and exceeding "his authority." How should Congress react to such a provocation? It can defund the presidential action or launch impeachment proceedings. At the very least, the GOP leadership should stop acting like Republicans and actually fight back against President Obama.
On the issue of immigration, Republicans have been fearful of Hispanic groups and being labeled racist by the media. They have listened to their big donors in the business community who have championed the "cheap labor" of illegal immigrants. All the while, the majority of Americans have been calling for an end to this influx of illegal aliens and the securing of our borders.
In Tuesday's stunning vote, the American electorate repudiated Obama's immigration policies and called for Republicans to stand firm against him, not compromise. Nevertheless, the President will not listen to the voters and will continue to pursue his unpopular policies at any cost. Once he grants executive amnesty, it will be a "slap in the face" to all legal citizens, especially Hispanic Americans who entered this country legally.
The Republican Congress needs to act swiftly once the President imposes amnesty. Along with defunding his plans, the Congress should commit to finishing a border fence, increasing the border patrol and prosecuting businesses that knowingly hire illegal workers.
Sadly, too many Republicans want to work with the President on "comprehensive immigration reform." Last year, the Senate passed an immigration bill that called for a pathway to citizenship, but, fortunately, the House refused to pass it. While some Republicans want to revisit this issue, the reality is that a secure border will make a comprehensive bill unnecessary and the problem will gradually dissipate.
Unfortunately, the problem is growing today because the border is not secure. This summer, thousands of illegal youngsters from Central America flooded into our country burdening public school systems in dozens of states.
We have a bad situation that the President is going to make worse with executive amnesty. In defying the American people, he is acting like a child and, as noted by Boehner, playing with matches on this issue. While he may believe that executive amnesty will be good for the Democratic Party, it will cause more economic and cultural strain in the country, and create a "constitutional crisis" according to U.S. Senator Ted Cruz (R-TX).
The showdown is coming and Republicans have to prepare their response. An immense battle is brewing that will have major consequences for our country. Hopefully, the Republicans will listen to the people and not to special interests. It would be a refreshing change that will benefit their party and, most importantly, their country.
Jeff Crouere is a native of New Orleans, LA and he is the host of a Louisiana based program, "Ringside Politics," which airs at 7:30 p.m. Fri. and 10:00 p.m. Sun. on WLAE-TV 32, a PBS station, and 7 till 11 a.m. weekdays on WGSO 990 AM in New Orleans and the Northshore. For more information, visit his web site at www.ringsidepolitics.com. E-mail him at jeff@ringsidepolitics.com.