Officer Who Investigates Bad Cops Shocks Supervisors With Confession That He Was With Bikers Who Battered SUV Driver Alexian Lien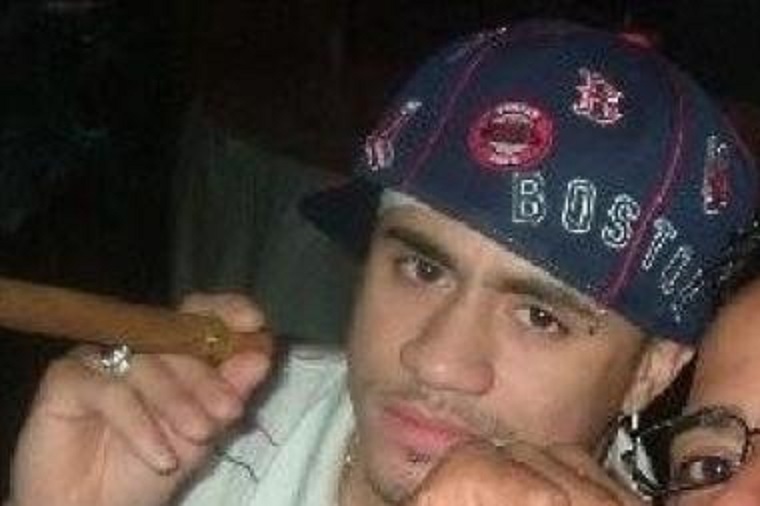 An officer with the Internal Affairs Bureau (IAB) of the NYPD charged with investigating bad cops, shocked his supervisors when he confessed that he was riding with the band of bikers that battered Manhattan executive Alexian Lien, 33, in a wild biker brawl on the West Side Highway two Sundays ago.
A report in DNA Info New York on Thursday, revealed that 28-year-old NYPD officer Matthew Rodriguez, who was assigned to the command center of the IAB only a month ago, dropped the bombshell on his supervisors this week.
The organization is currently leading the investigation into several officers implicated in the high-speed chase that left one biker, Edwin Mieses Jr., with a crushed spine and other injuries.
Its investigation resulted in the arraignment of undercover detective Wojciech Braszczok, 32, in Manhattan Criminal Court on Wednesday. He was charged with one count each of gang assault in the first degree, assault in the first degree and criminal mischief in the third degree for his role in the controversial attack on Lien.
It wasn't clear if Rodriguez was involved in the investigation of the biker cops. His lawyer, Pat Bonanno, said hat Rodriguez hasn't been charged with a crime yet and is still attending to his full duties at the IAB. A source told DNA Info New York that a decision hasn't been made yet on whether he will be questioned by the NYPD or sent directly to a grand jury either.
Rodriguez, who is reportedly known as a bike lover, had talked about selling a motorcycle before he moved with his family from the Bronx to upstate New York because his wife didn't like it, according to the report.
Fox New Latino reports that so far the NYPD has arrested six people connected with the incident and four bikers have been criminally charged.
A number of the bikers involved in the incident claim that Lien, whether he was aware or not, triggered the confrontation off-camera by hitting a member of their riding party earlier along the West Side Highway and not stopping. Celebrity lawyer Gloria Allred who represents Edwin Mieses Jr. says she has evidence to prove it.
"We have evidence that he hit that (first) bike and didn't stop," said Allred.