Ousted Prison Chaplain Claims Inmates Were Forced to Convert to Islam for Protection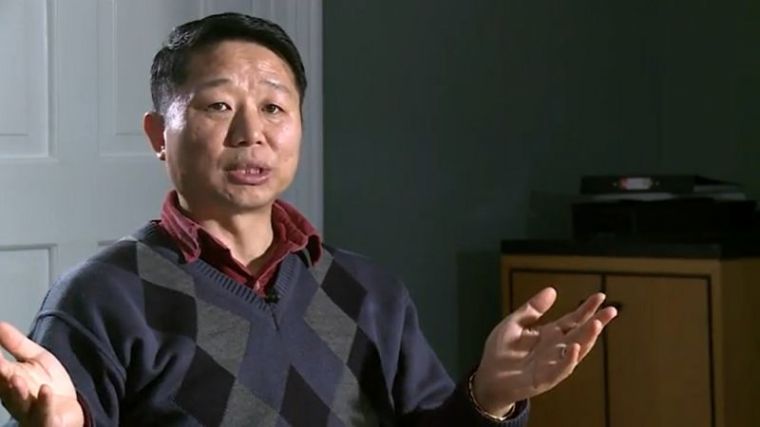 Inmates at a prison in the United Kingdom are being pressured to convert to Islam in order to receive protection, an ousted Christian chaplain has claimed.
Chaplain Paul Song, who had spent the past 19 years volunteering at the Brixton men's prison in South London before being ousted last year, is speaking out against what he says is inequality in the way the Christian faith is treated at his former prison.
Song, a former police officer in South Korea, explained in a recent interview with The Sunday Express that there are cases in which he was told that inmates were forced to convert to Islam in order to receive protection from prison gangs.
"Some people have been forced to convert with violence," Song said. "How do I know? Because three or four people come up to me to tell me. This is a very sensitive issue."
According to The Express, at least one prisoner signed a statement attesting to Song's claim after being released in 2015.
"If someone is secular and in prison and they want to lead a peaceful life in prison they need to become Muslim," Song was quoted as saying. "That way they are protected."
A prison spokesperson told The Mail Online that the institution doesn't "comment on individual members or staff."
"However, we recognize the importance of faith and the positive impact that it can have on the lives of offenders, which is why there are multi-faith chaplaincy teams in every prison," the spokesperson said.
Song's claim comes after he was dismissed from the prison last August.
Song maintains that he was told not to come back to the prison after he was accused by the prison's head chaplain, Imam Mohammed Yusuf Ahmed, of teaching a course on evangelical Christianity that was too "radical" and "extreme."
Song claims that Ahmed, who replaced a Christian as managing chaplain in 2015, told him that he wanted to "change the Christian domination within HMP Brixton."
Song later found out in September 2017 that he had been accused of calling an inmate a "terrorist."
Song has denied the accusation and said that he has worked alongside the prisoners "in harmony."
Yet Song received a email in January confirming that he is no longer allowed to serve at Brixton, according to the Christian Legal Centre.
Although he is still allowed to serve at other prisons, Song told The Express that he is not currently serving other correctional facilities and is waiting to see if he can resolve the problem at Brixton and clear his name.
"The whole reason I served at the prison was because of my desire to bring the good news of the gospel to people, regardless of their religion or background," Song said in a statement shared by the Christian Legal Centre. "I believe that it has the power to transform the lives of all who believe, and so I would never do anything which may cause an individual to not want to hear the Christian message."
Song added that the prisoners who attended his courses were of all different religions, sexual orientations and ethnic backgrounds.
"Some of them were violent and held views which strongly opposed mine, yet I never made any judgemental or stereotypical comments to any of them," Song assured. "For 19 years, I served with an exemplary record. I worked alongside the prisoners and other staff members in harmony, recognising our differences and praying that they would come to faith, but equally respecting their decisions and background. I would have had plenty of opportunities to make offensive comments should I have wanted to, and yet during this time, no complaints were ever made about me."
The Christian Legal Centre is supporting Song as he determines the next course of action to take.
"To call this Christian who has served without a blemish for almost 20 years an extremist defies belief," the organization's chief executive, Andrea Williams, said in statement.
"We are considering legal action against Brixton Prison which has acted unlawfully by removing Christian services from prisoners without fair process. We are seeking justice not just for Pastor Song but for the prisoners who want to see him."