Outreach Magazine Releases Top 100 Largest, Fastest-Growing Churches Report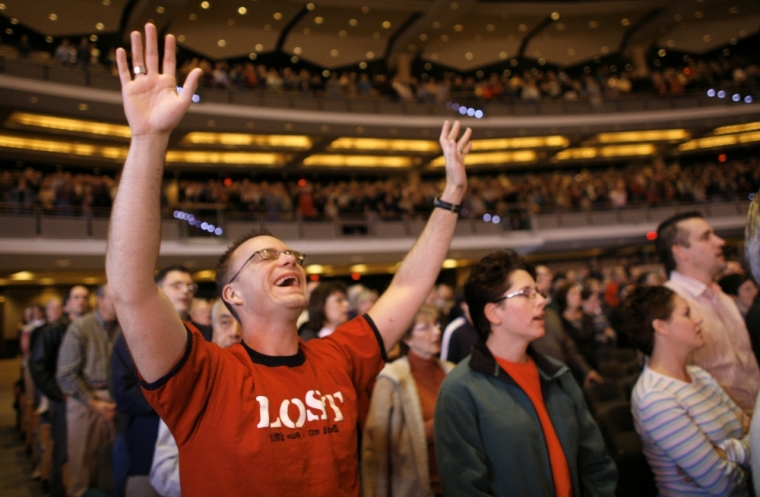 A leading Christian periodical has published its annual list of the 100 fastest growing and 100 largest participating churches in the United States and unpacks some of the particular challenges churches encounter today.
Each October, Outreach magazine, in collaboration with LifeWay Research, releases it comprehensive report outlining the growth and size of thousands of Christian congregations across the nation.
"Nationally, 1 in 4 unchurched adults has never regularly attended a Christian church," the report explains. Roman Archer, executive pastor at Next Level Church in New England in Somersworth, New Hampshire, (ranked No. 20 on the fastest-growing list), is quoted saying that the unchurched simply are "not attracted to the idea of church" and suggests that "we've got to go in and relationally build trust and show them we're here to give back."
Such sentiment fits with the findings of recent surveys.
As The Christian Post reported on July 27, LifeWay Research found that "[u]nchurched Americans are not put off by their Christian friends talking to them about matters of faith. Close to half (47 percent) of respondents said that they discuss religion freely if the topic comes up. And about a third (31 percent) say they listen without responding, while 11 percent change the subject."
Yet even as numerous studies show that more and more Americans are foregoing church altogether and comprise a demographic called the "nones" — that is, those who do not identify with any particular religious tradition — these 100 congregations are attracting and maintaining impressive numbers and are from a variety of traditions.
According to Outreach magazine's fastest-growing list, of the 100 churches, 42 are classified as non-denominational, 20 are Southern Baptist, nine are Assemblies of God, and three are United Methodist. Regionally, nearly half (48) of those churches are located in the Southeast, while the Northeastern corridor, stretching from Maryland to Maine contains just seven of them. Florida is home to 14 of the fastest-growing churches, Texas runs a close second with 13, and Georgia has nine.
To gather and assemble the figures Outreach solicited relevant information from over 27,000 churches across the United States, going to extensive lengths to confirm the data related to weekend attendance averages and growth percentages.
As noted in the introduction of their summary analysis, the report "is not so much about numbers as it is the individuals those numbers represent — people who have found hope in Christ and the churches pointing them to Him."
The church that grew the most numerically in the United States is Church of the Highlands in Birmingham, Alabama, with 7,539 more people attending weekly services. Measuring by percentages, Gateway Fellowship in San Antonio, Texas, which was founded in 2008, grew by a whopping 187 percent in the past year.
Churches that are large and growing, however, face a particular set of unique challenges.
Excerpted in the summary report is an article by Warren Bird who highlights hurdles congregations, and megachurches in particular, experience. Larger churches must often overcome stereotypes in light of inaccurate media caricatures, navigate the use of multi-site campuses, and work extra-hard to establish connection points for newcomers to integrate into congregational life.
For a fuller account of their findings as well as the transformational stories in these churches, click here. To download the free Outreach 30-page summary report, click here.