Pagan Priest Wins Religious Freedom Right to Wear Goat Horns in DMV Photo ID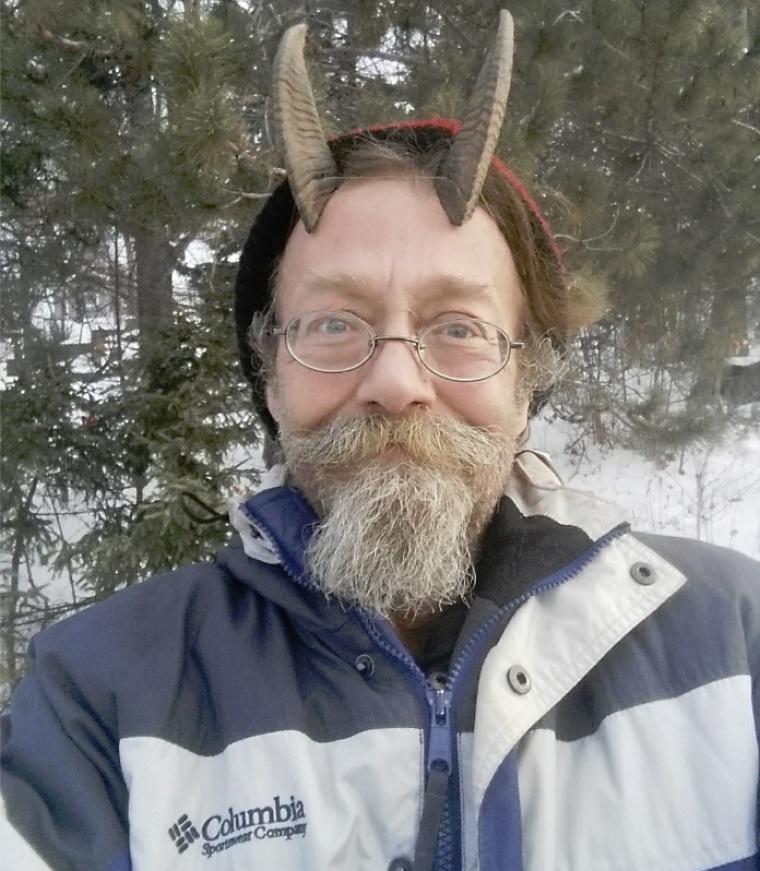 A Pagan man in Maine has been given the right to wear a pair of goat's horns in his government-issued identification card on religious grounds.
In what is a rather odd victory for religious freedom, the Bangor Daily News reports that 56-year-old Phelan MoonSong, an ordained pagan minister, has finally received his state-issued ID that includes as picture of him sporting his beloved set of goat's horns.
This comes after MoonSong, who changed his legal name in June and was seeking a new ID card to reflect his name change, was initially told at the Bureau of Motor Vehicles in Bangor that he would have to remove the horns for his official ID photo unless he could provide religious justification for his unwillingness to remove the horns.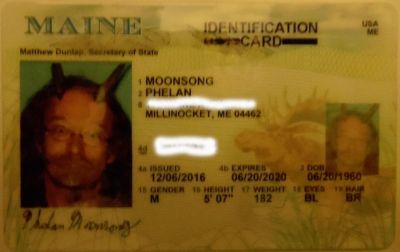 According to The Washington Post, MoonSong first acquired the horns at a pagan men's gathering in 2009, when a friend offered the group the horns off of his dead goat. MoonSong was the only one who expressed interest in the horns. He took them home and rigged them with fishing line so that he could wear the horns on his forehead.
MoonSong has grown so attached to the horns that he rarely takes them off. When he does take them off, it is usually only when he goes to sleep.
"As a practicing pagan minister and a priest of Pan, I've come to feel very attached to the horns, and they've become a part of me and part of my spirituality," MoonSong explained in an interview with the Post. "The horns are part of my religious attire."
Even though MoonSong believes that the horns are part of his religion and considers them to be his "spiritual antenna," MoonSong had a difficult time proving that to employees at the BMV.
MoonSong went the BMV in August and was told that he would need to send a written explanation of how the horns were part of his religious belief in order to receive approval from the Maine Secretary of State's office.
"She told me that I had to send in some documentation or religious text to show why it was required for me to have my horns on," MoonSong said. "I said, 'Okay, I'll go ahead and do that,' but it seemed like an onerous requirement."
MoonSong said that he wrote an essay explaining the spiritual significance behind his horns. Along with the message, MoonSong said that he sent in four other scholarly works. The Post reports that one of the scholarly works he sent in is called "Pagan Religions: A Handbook for Diversity Training."
After waiting for months to hear back about his religious accommodation request, it wasn't until early December that MoonSong was granted his request after informing the government agency that he was in communications with the American Civil Liberties Union about possible legal action.
On Dec. 12, MoonSong's ID arrived in the mail.
"Look what came in today... THIS was FAST," MoonSong wrote on his Facebook page. "Horns of Pan on my State ID. NOW the Transition is Complete."