Parents Television Group Demands A&E Refund $100 Million to Cable Customers Who Are Forced to Pay for New Reality Series 'Seven Year Switch' That 'Applauds' Adultery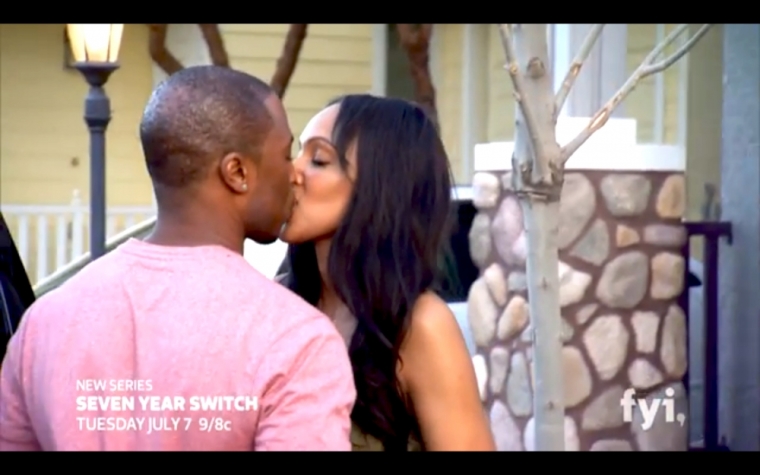 The Parents Television Council is calling on the A&E network to issue over $100 million in refunds to cable subscribers for forcing them to pay for a new reality series debuting on Tuesday called "Seven Year Switch," which the advocacy group claims will "applaud" infidelity.
The premise of the eight-episode series, which will air on A&E's new affiliate station called the FYI network, is to have couples test the bonds of marriage by swapping spouses for an extended period of time.
Although the show might have a similar theme to that of the series "Wife Swap," which aired on ABC during the 2000s, "Seven Year Switch" is likely to include spouses actually sleeping with complete strangers.
Tim Winter, the president of PTC, told The Christian Post that the show is based off of the idea portrayed in the 1955 Marilyn Monroe movie "The Seven Year Itch" that after seven years of marriage, spouses get bored and start being tempted by alternative love interests.
"If you look at this program, it is not a movie where people have to go to a theater to watch it. It's getting pumped into every single home in the country that subscribes to cable television, whether you want it or not," Winter said. "The only possible impact is the desensitization to the issue of infidelity. It is going to normalize it. It is going to applaud it. It is going to celebrate it and we will be asked to laugh at it.
"The impact is going to be that infidelity is something that is normal, expected and something that the public should become more accepting to."
Winter added that the series has been rated TV-14, which means the show has been deemed suitable by the network for ages 14 and older. Additionally, the sub-rating "S" for sexual content has not been added to its rating.
"Either it is inaccurately rated or the sexual content is all going to be through discussion and not shown where they are actually engaged in sexual activity," Winter explained. "Each network rates their own programing and there is no real accountability or consequence for an inaccurate content rating."
Many cable subscribers might not be aware that they're paying for the new FYI network and shows like "Seven Year Switch." Winter said A&E was able to add the FYI network to major cable providers because of the high demand for the A&E channel itself. However, Winter contends that it's wrong for A&E to force people to pay for shows like "Seven Year Switch" and the network should be willing to offer refunds to cable consumers.
"Our primary request is don't put this on your air. If you are going to put it on the air, then don't force every American to pay for it as bundled into their cable bill," Winter asserted.
"It's only 10 or 15 cents a month. It might not seem like that much money but when you do the math, I think the average is 12 cents a month, times 12 months a year, times 70 million homes that have the FYI network that used to be called the Biography Channel. That is $100 million that is being taken out of American consumers' wallets, and how many of those actually want to have this network? I am guessing close to zero."
Along with PTC's demand for A&E to issue refunds, the organization One Million Moms has launched a campaign in opposition to the show.
This is not the first time that A&E has pushed a show centered around the idea of sexual infidelity. The network aired the show "Neighbors With Benefits" earlier this year, which was focused on the concept of open or "swinging" marriages. However, that show only lasted about three weeks, according to Winter, as it had trouble getting advertising sponsors and viewership.
Although shows like "Neighbors With Benefits" and WE TV's "Sex Box" did not stay on the air for very long, Winter says "Seven Year Switch" could remain on the air for a longer period of time because it will be broadcast on a new network that has relatively no viewership to begin with.
"We are concerned that it might not meet such a quick fate. This might not move quite so quickly because the FYI network has virtually no viewers to begin with. If nobody is watching, then you are not going to see the number of viewers go down with this show," Winter said. "But when a network has very few viewers, they might give it a longer run and that would be unfortunate. And that is why we are demanding that they not force us to pay for it."
Winter added that PTC hasn't received a response from A&E regarding the refund demand.